The Florence Residences
81 Hougang Ave 2, Singapore
| | |
| --- | --- |
| TOP | 2023 |
| Tenure | 99 |
| Total Units | 1410 |
| Site Area | 389,239 sq feet |
| Property Type | Apartment / Condo |
| Developer | Florence Development Pte Limited |
| Development | 9 Blocks of 18-Storey |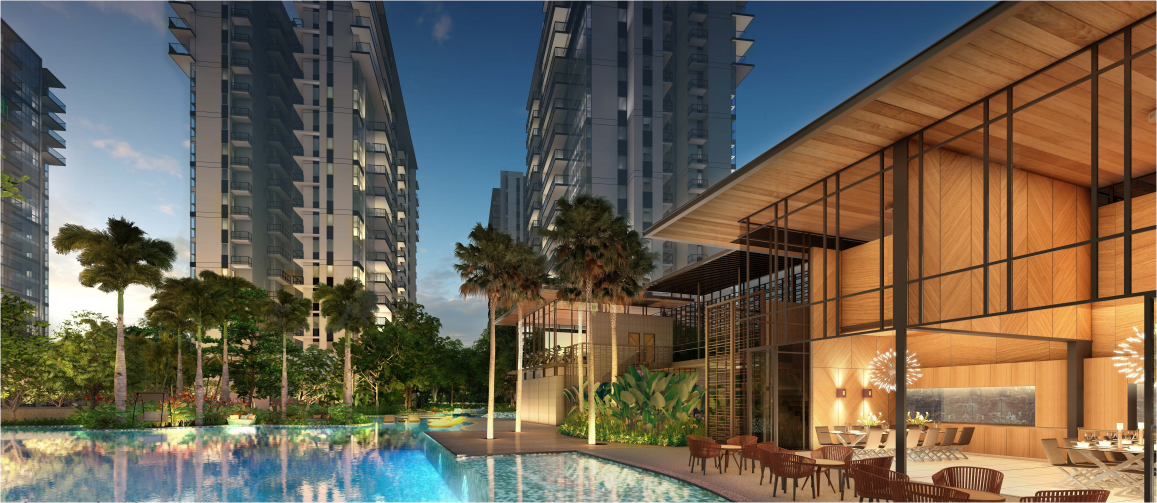 We are formerly known as Florence Regency at Hougang Avenue 2, now named as The Florence Residences, with Chinese name as 悦湖苑. Previously it was finally been sold to Logan Property Developers, a Chinese developer. This collective sale was marked by a deal worth S$629 million for the transfer of ownership of the property. The sale comes after the rejection of bids exceeding the S$600 million reserve price set by the owners of The Florence Residences Condo (Former Florence Regency)
The public tender for the en block sale of this property had closed with 3 top bidders refusing to increase their bid prices to meet the stipulated valuation in the collective sale agreement by law firm Lee $ Lee. The collective sale agreement that no sale price lower than the valuation price of The Florence Residences Condo should be accepted. This requirement prompted drove JLL to court other interested developers to ensure that the bid attained the deal under the agreement before the ten weeks of the close of the public tender are over.
According to the 2014 master plan, The Florence Residences Condo that sits on a 386, 236 sq ft is zoned for development of the residential property and has a GPR of 2.8. With considerations to the current estimated differential premiums worth S$288.6 million which is payable to the government to add the lease period to 99 years including the development of the land to a GPR of 2.8, the land price of the Florence Residences Condo translates to around S$842 psf ppr.
The site housing The Florence Residences Condo becomes the second site owned by Logan Property after it broke into news following their joint record-breaking bid worth $1.003 billion with Nanshan Group for ownership of the 21, 109 square meters site situated off Stirling Road. In fact, it was the first time for a purely residential site in the GLS programme to cross the billion-dollar mark.
The Florence Residences Hougang is located next to a bus interchange of Hougang Mall and near Hougang MRT station. Also, the Kovan MRT station along Upper Serangoon Road is just a walking distance away from the Florence Residences.
UNIQUE SELLING POINTS
1. Located in well established matured estate Kovanarea with wide choices of F&B in vicinity.
2. Minutes walk to KovanMRT and 1 MRT stop to NexMall/ Serangoon MRT & bus interchange.
3. Educational Institutions from pre-school, to primary schools (within 1 km from Holy Innocents' Primary School, Montfort Primary
School and XinminPrimary School, source from OneMap 7Jan 2019) to international school such as Hillside World Academy.
4. Investment potential with industrial and commercial estates nearby eg.Lorong HalusIndustrial Park, DefuIndustrial Park and Tai
Seng Industrial Estate.
5. Club-Condo concept -128 facilities and 12 clubs such as 80m Island Lap Pool, Amphitheatre with Outdoor Movie Screening, Sparring
Ring Pavilion with Punch Bag Corner, Pool Table with Dart Board Pavilion and many more.
6. Unique landscape concept inspired by Biophilia design (a love of life and the living world).
7. 2-years complimentary classes and workshops (with terms and conditions apply).
8. Concierge service available to add convenience to resident's needs.
9. MajorityoftheunitsarefacingtowardsNorth-SouthOrientation.
10. Selection of views mostly towards low rise/ landed homes, HougangStadium, waterbodies/ pool or landscape.
11. Smart home features provision including smart home gateway with camera and digital lockset at unit main entrance.
12. Quality kitchen appliances, sanitary wares and fittings such as Electrolux, Roca and Grohe.
The Florence Residences – Gracious Living
The Florence Residences Condo is situated at the centre of Hougang that provides its residents will a good mix of private and public housing that suits buyers' preferences. In the URA Master Plan, Hougang is going to be rejuvenated further with areas bordering Punggol Park open for development of new homes in the near future. With such initiatives, the overall living environment will improve strengthening the connection in this area. This is something that future residents of The Florence Residences Condo can greatly benefit from.
Some of the upcoming developments that will improve living in The Florence Residences Condo and the entire are included:
Development of a healthcare facility, a one-stop community hub that features a hawker centre, an art centre which will be situated at the Hougang Avenue 9.
Improvements that will help showcase Hougang's history better at the Upper Serangoon Road Heritage Corridor.
Development of a new pedestrian footbridge that moves across Singei Punggol located at the Gerald-Muglistone Estate in an Estate Upgrading Programme.
Creation of plenty of retail amenities at Jalan Pelikat, Buangkok Drive, Hougang Avenue 7, Hougang Central, and at Kovan.
Development of a nursing home that will address the needs of the senior citizens of Hougang at Hougang Avenue 8.
Enhancements of public spaces including landscaping, new walkways at Hougang Central.

The Florence Residences – Prime Connectivity
Living in a comfortable environment is great but if you desire for better living conditions then you must look beyond the compound settings. The Florence Residences Condo is an ideal place to reside as it is well positioned to allow you comfortably access the amenities around Hougang area. Besides, the ongoing developments in transportation will boost connectivity in the region once completed.
For instance, the Cross Island Line development will be launched soon and will contribute a lot to the vibrancy offered by Hougang Mall and Hougang MRT. The fact that these two prominent landmarks are a few distances away from The Florence Residences means that its residents will benefit a lot from the shuttle services for greater convenience.
You will also enjoy the closeness of The Florence Residences to Hougang Sports Centre where you can visit if you are on a fitness program for routine workouts. The Serangoon Park Connector is also just a few distances away from The Florence Residences Condo. Additionally, Coney Island, Lorong Halus Wetland, and Punggol Waterway are just at your doorstep from The Florence Residences Condo. With such conveniences, your weekends and holidays are about to change for the better.
Hougang is also well connected to healthcare and hospital facilities. Access to medical care is essential when living in any residential area whether you are a retiree, senior, or a family person with young children. It allows you to easily get medical assistance whenever emergencies arise in your different stages of life. Make The Florence Residence Condo your home and conveniently access great hospitals and healthcare institutions in the area such as Bright Vision Hospital, Hougang Polyclinic and more.
Proximity to Respectable Schools To The Florence Residence
When looking for the next place to call your home, never forget the golden rule of real estate that it's more than just purchasing a home. Settling in an area means that you are becoming part of an existing neighbourhood. But, not all neighbourhoods are the same. Although they say there is no perfect neighbourhood, parents living at The Florence Residences Condo will appreciate the closeness of good schools to their home making it an ideal place for you since it accommodates your concerns.
Not only are the schools surrounding The Florence Residences Condo great for your kids, but they also add value to the neighbourhood making it a highly sought-after residential area
Here are some of the top-ranking schools around The Florence Residences Condo:
Serangoon Junior College
Montfort Junior School
Holy Innocents' High School
Xinghua Primary School
Xinmin Primary and Secondary schools
You will also find childcare and day care centres around The Florence Residences Condo. In short, this residential area will give you a piece of mind knowing that the educational needs of your child are well provided.
The Florence Residences – Transportation and Accessibility
Before settling in a residential area, it is important to consider transportation. This is because it will influence the accessibility to various facilities that you need including schools, hospitals, or even your workplace. While excellent transportation system means fast access to various parts of Singapore and less time wastage, a poor transportation network results in hectic transport and delays.
It is for these reasons that you want to make The Florence Residences your next home. Its surrounding enjoys convenient accessibility from the two MRT stations and a bus interchange serving the area. Accessing various parts of Singapore from this area via public transport is possible. With the upcoming developments, the traffic flow in the region is set to smoothen enhancing accessibility to destinations within and around town.
Some of the on-going projects that will improve the transportation in this area once completed include:
A new integrated transport hub to link various parts of Hougang at Hougang MRT Station.
Road improvements along Hougang Central, Lorong Ah Soo, Tampines Road, Upper Paya Lebar Road, and Upper Serangoon Road.
Extension of Buangkok Crescent and Buangkok Link that will complete the local road network in the surrounding areas.
Development of the Cross Island Line. Once completed, this line will pass through Hougang and will also provide an additional direct MRT route to the West and Changi alongside other towns.
The Florence Residences – Leisure and Greenery
The beauty of the surrounding and availability of parks means a lot to the residential units in Hougang. The fact that The Florence Residences is sited near parks allows you, your family and your friends to access an open space where you can enjoy engaging in physical activities. However, there are more benefits to staying near parks. It will impact the lives of the residents of The Florence Residences in a great way considering that living in the midst of a natural world is quite critical to leading a healthy life for both adults and children.
As a parent, living in The Florence Residences Condo gives you an opportunity to surround your kids with a beautiful natural setting that results from staying near a park. Furthermore, you don't want your kids to spend most of their time on tablets and iPads. Let them engage in other activities provided by the plenty recreational activities in these awesome destinations when they get bored. The fact that The Florence Residences Condo is within a few minutes walk from the parks in the area means that your kids won't miss a place to enjoy their weekends and afternoons, playing various games or just basking as they read in the sun.
Living in The Florence Residence means that you will enjoy easy access to the major parks which are just situated a few distances away. Some of the places you can enjoy some quiet time nearby include Punggol Promenade Riverside Walk and the upcoming Changi Coastal Loop.
Once the green network is enlarged, most of the residential units at Hougang will be able to easily access parks or park connectors to enjoy the relaxing ambience and several amenities. They include the Lorong Halus Industrial Park, extended park connector at Hougang Avenue 3 that will connect with the Pelton Canal park connector and more.
How The URA Master Plan Planning Will Benefit Hougang and The Future Residents of The Florence Residences
Hougang is a developed town characterised by a variety of parks, schools and sporting facilities. The URA Master Plan programme will make this residential area better with the upcoming projects making it the ideal place to live. The future residents will enjoy access to more recreational options alongside community facilities and jobs within reach from their homes. Plans are also underway to showcase Hougang's rich history and heritage sites.
According to the Master Plan, various facilities will be developed that will help the future residents of The Florence Residences Condo and its surrounding area meet their needs comfortably. This includes the development of parks, community clubs, sports facilities, libraries, schools, and shops. Such facilities will ensure that Hougang is self-sufficient and livable town. Also, the facilities are well situated in the entire area to ensure that residents enjoy good accessibility that is enhanced by the efficient transport network. The town will also be a commercial hub and thus provide employment opportunities in business parks and industrial estates to the residents of Hougang.
Better Roads for Better Transportation @ The Florence Residences
Hougang is linked to various parts of Singapore with two major MRT stations alongside a bus interchange through public transport. This makes it easier for future residents of The Florence Residences Condo to get around. The improvements underway will even smoothen the traffic flow in this area further improving the accessibility. These developments in the URA Master Plan include:
Served by two MRT stations and a bus interchange, Hougang is well connected to other parts of Singapore via public transport. Within the town, getting around will become much easier with transport improvements to smoothen traffic flow and improve accessibility. There are plenty of things to benefit from excellent transportation in the area as a resident of The Florence Residences Condo ranging from easy access to the workplace, schools and the amenities and facilities in the region. This makes Hougang an ideal place if you prefer travelling using public means. But this doesn't mean that Hougang has ni place for private car owners. In fact, you will enjoy travelling through the roads connecting Hougang to other parts of Singapore.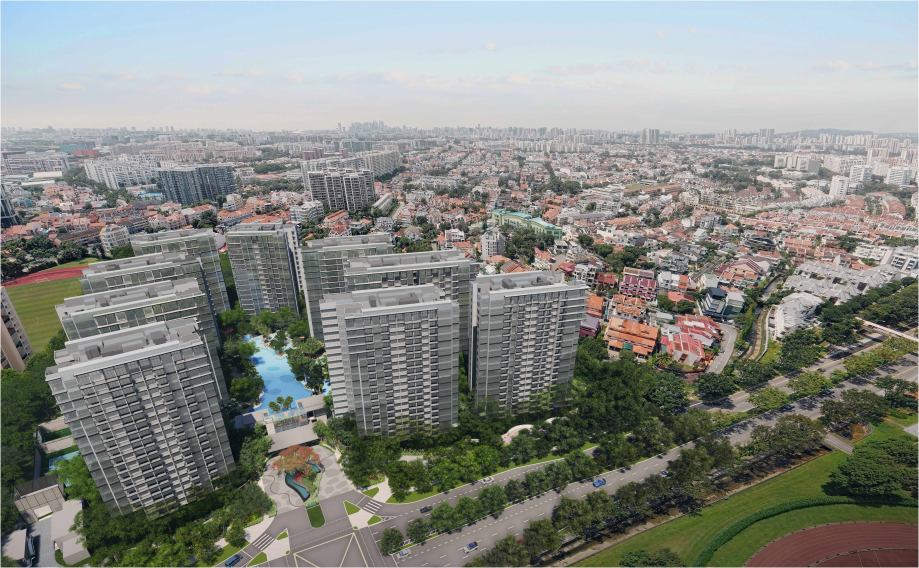 Last updated on 2019 January 11 04:01
Contact Me
Get in touch with me by filling in the form below, and I will get back to you as soon as possible.