Londo Dock Cashmere Wharf
St Katharine's & Wapping, London E1W 2AD, UK
| | |
| --- | --- |
| TOP | 2021 |
| Tenure | 999 |
| Total Units | 141 |
| Site Area | 200,000 sq feet |
| Property Type | Apartment / Condo |
| Developer | St George from Berkeley Group |
| Development | Tallest 26-Storey Building |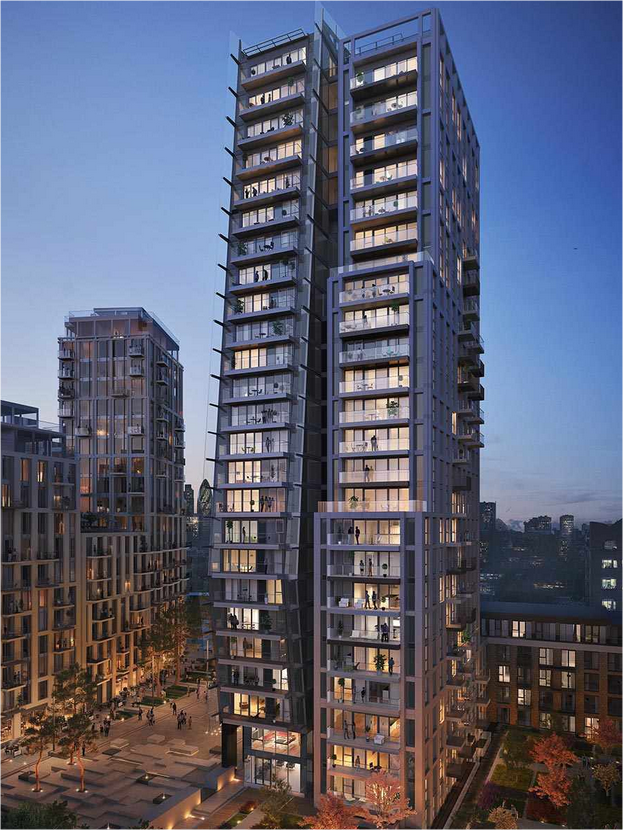 CASHMERE WHARF TAKES PRIDE OF PLACE AT LONDON DOCK
Over centuries London Dock has evolved, from its roots in London's maritime heritage, to its prominence as the newspaper printing heartland in wapping. Today, St George is writing the next chapter, transforming this historic location into a vibrant new part of Wapping.
The latest release, Cashmere Wharf, offers a choice of contemporary one bedroom Manhattan, one, two and three bedroom apartments, complete with outstanding amenities. These include 24-hour concierge, gymnasium and heated swimming pool, steam room, sauna, jacuzzi, private cinema and virtual golf suite.
Tower Bridge, the Tower of London and the City are nearby. And with Crossrail's forthcoming extension at Whitechapel, Cashmere Wharf is your gateway to cosmopolitan and connected living.
London Dock by St George, situated in the heart of Wapping, just moments from Tower Bridge, the Tower of London, St Katharine Docks and the City. This exciting new destination, a thriving new cultural quarter, featuring a magnificent choreographed central water feature and the finest selection of high quality new homes. There's no better way to awaken the senses than to experience the best of London. From unearthing hidden gems to witnessing cultural blockbusters, from marvelling at innovative structures to getting lost in acres of green space, there is so much to do, see, eat and fall in love with in this buzzing metropolis. So where to start? The answer is right here, with our curated collection of the capital's best bits.
In this issue of London by St George, we explore the city's past by delving into its fascinating history, looking at days gone by in trading, aviation, art and music. Next, we celebrate London's prosperous present by uncovering exotic new breakfast offerings, visiting the hottest grooming establishments for the most discerning of modern gentlemen, and delving into Battersea's bustling art scene, where galleries new and old are thriving.
Perhaps most importantly, we look with excitement to London's future, including the latest developments from St George, which form an integral part of London's transformation. Whether your perfect home is a sophisticated penthouse in the heart of Chelsea, or at the top of London's latest architectural icon with uninterrupted views of the city, there's a new abode for every Londoner to realise their lifestyle dreams.
CONSIDERED DESIGN
A PLACE WHERE LUXURY GOODS AND MATERIALS WERE ONCE TRADED, CASHMERE WHARF TAKES ON THE SPIRIT OF ITS DOCKSIDE HISTORY.
Glass, reflecting the wider city skyline, comes together with steel and stone to create an aesthetic masterpiece of elegance, inside and out. A new signature building, rising 26-stories above the city.
CREATED BY ST GEORGE OUR DIFFERENCE
OUR VISION IS TO DEVELOP SITES THAT HAVE BEEN CLOSED TO THE PUBLIC FOR DECADES AND RECONNECT THEM TO THE COMMUNITY.
We want the places built by St George to be renowned for the quality of their landscape and the open space.
The term 'landscape' comes from two words meaning 'to shape a place where people belong'. That idea inspires our approach. The space between buildings is where you create a community and somewhere that is sociable, sustainable and safe.
We believe beautiful landscaped open spaces give room to breathe and sit in harmony with our vision for the carefully considered architecture and thoughtfully designed interiors throughout our developments.
To pioneer a landscape-led approach to urban developments is hugely important to us. We truly believe these spaces between the buildings are as
important as the buildings themselves, where one's wellbeing within that space can be emphasised through positive design.
HERE IS WHAT YOU CAN EXPECT:
• From the day you reserve – until the day you complete – we'll update you regularly on progress
• You will be given your own log-in credentials at reservation to access your personal MyHome Plus online account where you will be able to view
the development, property, construction progress and buying process information
• Sustainability is high on any responsible builder's agenda. We promise to fully communicate the environmental features of our developments to all of
our customers
• Our Customer Relations Manager will present a selection of designer-conceived colour palettes to help you find the interior finish that most suits
your style
• We personally handover your key on completion day and make sure everything is to your satisfaction
• Upon handover, we'll meet you on-site to demonstrate all the functions and facilities of your new apartment
• The 2-year warranty with 24-hour emergency service has a dedicated customer service telephone number and from the 3rd to the 10th year you'll
have the added security protection of a 10-year building warranty
• Finally we'll contact you after 7 days, at 4 weeks and 7 months after you move in, to make sure everything continues...perfectly
Surrounded by a rewarding mix of modern style and iconic history, London Dock is situated in the heart of the capital, moments from Tower Bridge, The Tower of London, St Katharine Docks and the City.
With a number of London underground and Docklands Light Railway stations within walking distance, London Dock offers quick and easy access to London's main financial centres of the City and Canary Wharf, as well as the exciting cultural and creative neighbourhoods of Shoreditch, Whitechapel and Bermondsey.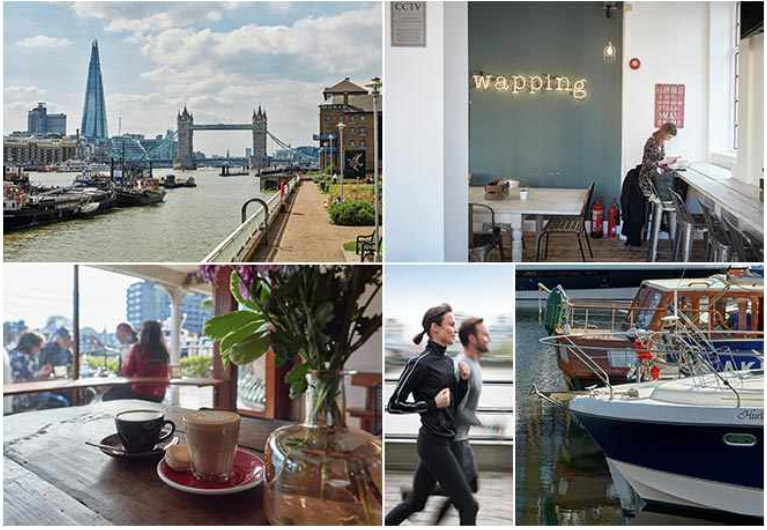 Wapping is a truly authentic destination, filled with independent cafés and restaurants, which has for hundreds of years been a vibrant part of London life. The Prospect of Whitby - London's oldest riverside pub - was popular with Charles Dickens, diarist Samuel Pepys and renowned artists Turner and Whistler. By the river, Hermitage Community Moorings attracts sailing barges, tugs and small boats, keeping alive Wapping's river heritage.
Wilton's is the world's oldest surviving Grand Music Hall and Lsecret. This stunning and atmospheric building hosts an exciting ondon's best kept programme of entertainment including theatre, music, comedy, cinema and cabaret.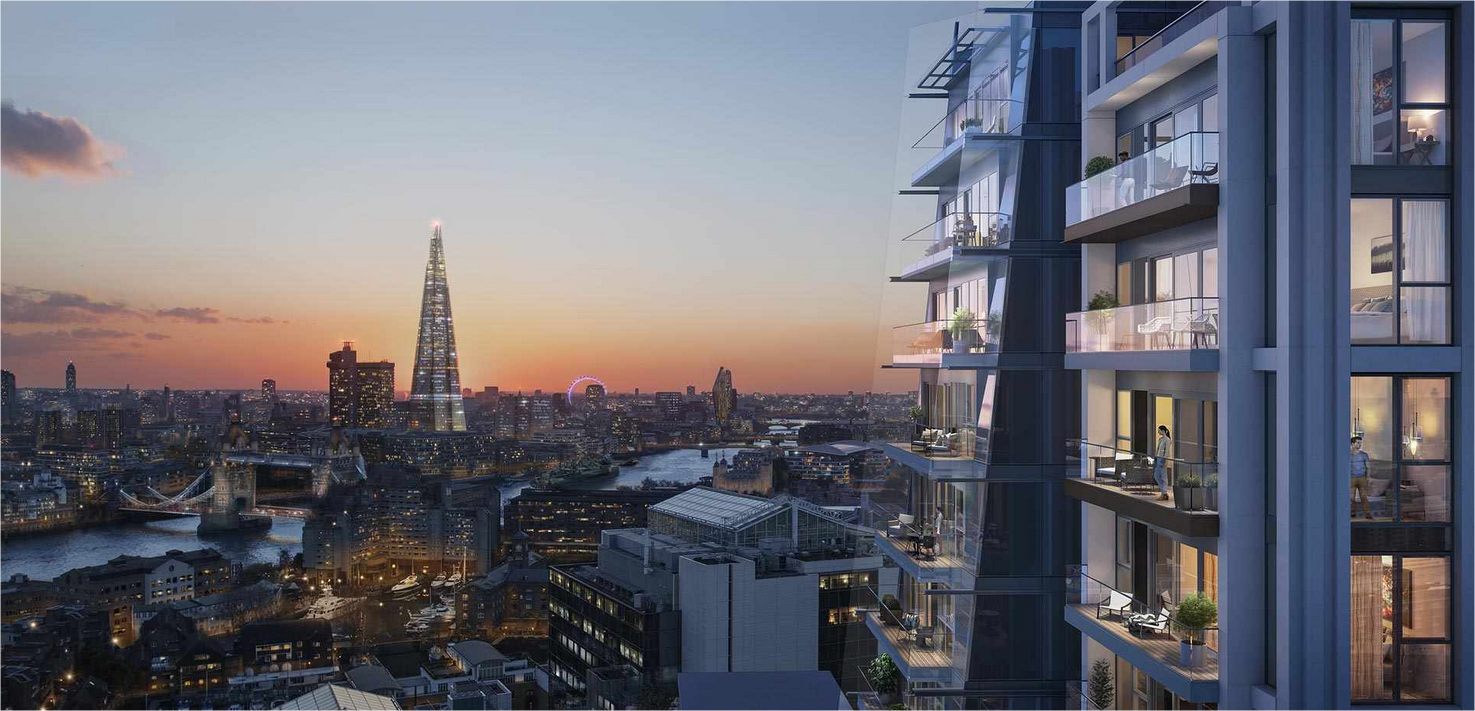 Last updated on 2018 August 03 06:08
Contact Me
Get in touch with me by filling in the form below, and I will get back to you as soon as possible.