The Peak Shoppes, Phnom Penh, Cambodia
Village No.14 Sam Dach Hun Sen Road, Tonle Bassac Commune, Chamkarmorn District, Phnom Penh City Kingdom of, Phnom Penh, Cambodia
| | |
| --- | --- |
| TOP | Dec 2020 |
| Tenure | freehold |
| Total Units | 254 |
| Site Area | 12,670 sq m |
| Property Type | Commercial |
| Developer | Oxley Gem (Cambodia) Co. Ltd |
| Development | Proposed 55-Storey Mixed Development Comprising of Residential Tower 1 & 2, Hotel & Office Tower, A Retail Podium & Carpark |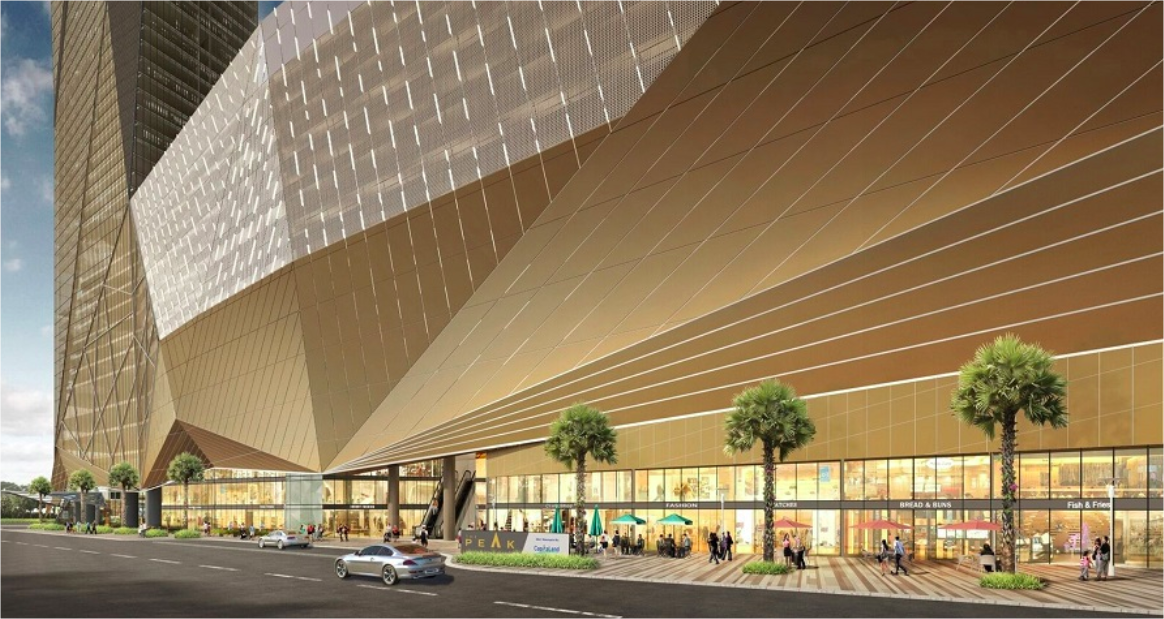 Standing at a magnificent 55 levels tall, The Peak Cambodia is a masterpiece in the making, poised to be an integrated iconic landmark crowned by distinct and eminence in the city centre where the world looks up to. Lined with world-class Shangri-La hotel, restaurants, retail, residences and offices, Peak Cambodia is nonetheless the world's destination for business, leisure and entertainment.
Famous for only operating in the most prime address of their localities, the luxurious and renowned Shangri-La Hotel integrated seamlessly with Peak Cambodia. One will enjoy top notch services amidst tranquil surroundings, from the finest dining to business lounges and spa experiences, it will ensure that every palate is pampered. Its stylish golden-bronze facade and above-the-rest stature, The Peak Cambodia is destined to be the a head-turner. The Peak Cambodia is an oasis of luxury in the clouds.
55 层楼高的摩天大楼, 金碧辉煌的外观就是The Peak 综合项目的灿耀夺目之处。由豪利世桥集团 (Oxley Worldbridge) 精心打造,集合住宅,商铺,办公楼和酒店,独一无二的四合一综合项目。顶尖五星级国际知名的香格里拉大酒店也会进驻商业大楼的上半部,提供约300个客房,会议与宴会厅,高级餐厅等不同设备来满足不同客户的需求。
The Peak就坐落在柬埔寨金边的中心地带,比邻河畔大道,坐拥这座城市的交叉入口,前往周边的永旺梦乐城,金界饭店,公民议会大楼,外交部和澳大利亞大使馆等地仅需步行几分钟,地理位置无比适中优越。独立紀念碑及Preah Sihanouk大道距里也仅是几分钟内的車程,非常方便。
最新消息:The Peak 商铺准备开卖!新加坡上市公司凯德集团刚宣布管理The Peak 商场。拥有丰富及非常成功的商场管理经验,业务遍布全球30多个国家的150多个城市,主要以新加坡,越南和中国为核心市场。新加坡有19个商场都在他们的管理之下,包括乌节路高端商场ION。 在中国,他们也管理超过40个商场,包括在一线城市的上海,北京,广州等!完勿错过这千载难逢的机会,现登记以获得最新消息和折扣。
The Peak Residences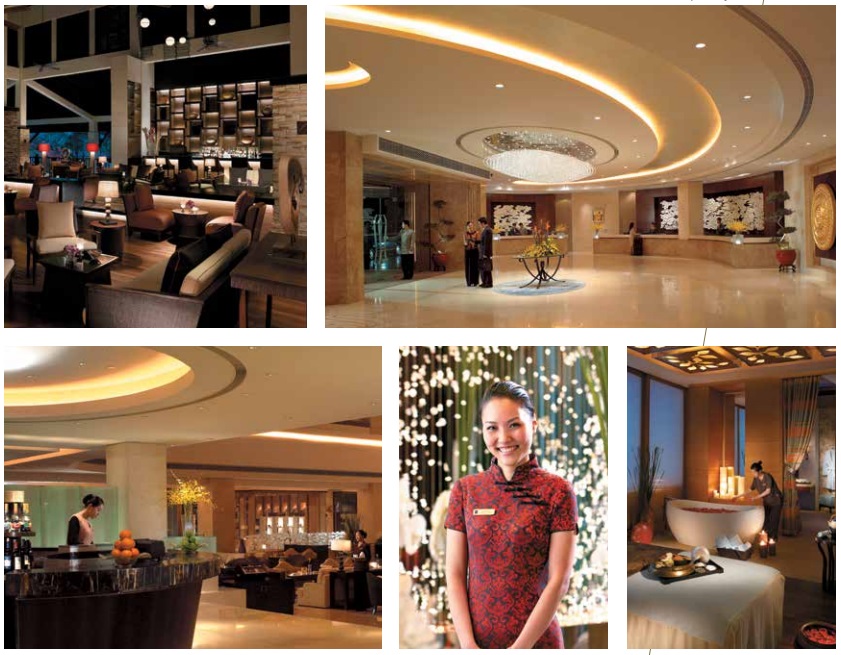 Mesmerized by the breathtaking city view and water-fronting skyline, The Peak Residents enjoy top-of-the-world feeling in the comfort and freedom of your very own private adobe. Sharing the same desired address as the Shangri-La Hotel is a mark of distinction, and all its classy restaurants, bars and ballrooms are at your disposal. With five levels of retail shops, chic culinary restaurants and exciting entertainment spots to top it off, not to mention more of such fine experiences in surrounding malls to satisfy your shopping desires and daily conveniences.
Two towers with 507 units each are paragons of dynamic architecture, specially crafted to bring out the finest of the site and its surrounds. Island of bliss in the sky, the two landscaped sky decks on level 13A and 55 create a unique private world of lush greenery and sparkling blue pools. The experience of recreation is complete with stunning views all around. Days are simply sensational staying at The Peak Cambodia.
Guaranteed 12% Rental Returns (6% p.a. for Year 1 & 2)
Rare Freehold Strata Titled residential right at the heart of the capital city
Premium Location with NagaWorld Casino, Embassies, Government Offices, AEON Mega Shopping Complex all within walking distances
Prestige ownership of The Most Iconic Timeless Design Condominium in Phnom Penh
Luxurious Interior Finishing and Moving in Condition
Magnificent River or City facing units
Utmost Convenience allowing Live, work and Play in an integrated development with hotel, office, shopping mall
Superb international branding recognition with the integration of Shangri-La
Low Entry Level for foreigners with affordable price
Easy Exit Strategy with No Capital Gain Tax / Seller Stamp Duty and minimum holding period
Deferred Payment Scheme with low upfront payment of 50% (in stages across 2 years) and balance to be paid only upon completion in 2020
Renowned Singapore Developer listed publicly in Singapore Stock Exchange (SGX)
The Peak 豪华住宅
比邻在世界顶尖的香格里拉大酒店,在金边最繁华的地带,The Peak 住宅是前所未有的项目。两座古桐色的55层双子大楼设计各拥有大约507间住宅,雄伟壮观让人叹为观止。
除了可以在香格里拉大酒店享受世界一流的服务例如高素质的美食,舒适的商务酒廊,贴心的水疗服务以外,由凯德集团管理的五层楼高大型娱乐商场更能满足住客吃,喝,玩,乐的需求,必定让您在此流连忘返。
位于13A层和55层的景观天台就如空中的欢乐国度 ,在闹市中也可以在这里享受零静的私人空间。您可以在13A 层的现代健身房中肆意挥洒汗水,展现您健康活力的一面。每逢假日也可以邀请亲朋好友在烧烤亭,池畔酒廊或多功能厅共聚一堂。当您工作劳累后也可以到蒸汽房中洗去疲惫,即时达到身心松懈的效果。
在我们最顶端的55层为您准备了完善的设施。您可以在泳池平台上沐浴阳光,沉进按摩浴池中消除疲劳,或沉醉在无边际泳池中感受令人目不暇给的城市风光。步行下旋转阶梯就能到达景观健身房和景观酒廊,在一边享受闲暇时刻时也同时为这里独有的风景发出赞叹。
每间豪宅都是用上品质优越的材料以及顶级的配备,让每一位拥有尊贵至上的舒适与奢华。
柬埔寨投资 – 金边 The Peak 豪华住宅的优势:
总共12% 的净租金回报 (头两年每年6%的租金回报)
金边市中心的稀有永久地契
比邻

永旺夢樂城,金界飯店,公民議會大樓,外交部和大使館的优越地点

坐拥最有代表性的奢华新一代住宅地标名衔

一览无遗的河畔或市区景观

无比方便的住宅,商场,办公楼及酒店的四合一综合项目,满足吃,喝,玩,乐的需求

与世界国际品牌香格里拉大酒店享有尊贵地位

由历史悠久的新加坡上市开发商合作开发

超低的房地产投资入场门槛

柬埔寨投资买房成本低,低税付,以美金计算,目前没有外汇管制

柬埔寨为中国'一带一路'在东南亚局域的重要节点

延期的付款方式,订购时只需要支付50%,剩余50%交房时付 (预计2020年底)
The Peak Office (100% SOLD)
Welcome to the Capital's first integrated luxurious business tower, The Peak Office jointly developed by Singapore-based developer Oxley Holdings and Cambodia-based developer Worldbridge Land. Nestled in the most sought after Phnom Penh city centre, surrounded by National Assembly Building, Ministry of Foreign Affairs, Australian Embassy, Naga World, AEON Mall, it is the most strategic business location with a coveted address speak well of your status and your business stability. At The Peak luxurious Business Tower, every day is a success.
The Peak Luxurious Business Tower comprises of 15 storeys with 250 exclusive business units. Units come with full panel windows that draw excellent natural light from outside in. Looking from inside out, the waterfront landmark offers every moment of glistering water and a picturesque city's skyline. Right below the world famous Shangri-La Hotel is our Grade A office which serves as a perfect location for companies' branding and business meetings. With the opening up of the country to foreign investments, many international companies are eyeing on a prime space for setting up their businesses and The Peak Office is no doubt the most ideal location.
Over 2+2 Years , total up to 36% Guaranteed Rental Returns
– 8% nett p.a. for Year 1 & 2
– 10% nett p.a. for Year 3 & 4 on mutual agreement of developer and owner
Rare Freehold Strata Titled Office space at the heart of the capital city
First Mover's Advantage as it is the first development in downtown with Grade A office space for sale
Ideal Business Location right below Shangri-La Hotel, an integrated development with retail, restaurants, residential thus meeting all the needs of any companies
Foreign Business and Investor Friendly policies attract many international companies to set up offices in Phnom Penh to tap on the tremendous potential of the growing economy
Investment Flexibility with Various Unit Sizes for Combination catering to investors looking at combining multiple units
Low Entry Level for foreigners with affordable price
Easy Exit Strategy with No Capital Gain Tax / Seller Stamp Duty and minimum holding period
Deferred Payment Scheme with low upfront payment of 50% (in stages across 2 years) and balance to be paid only upon completion in 2020
Renowned Singapore Developer listed publicly in Singapore Stock Exchange (SGX)
One of The Fastest Growing Economy in ASEAN with High & Fast GDP Growth year on year
The Peak Shoppes Retail Mall Cambodia Developer
The Peak Cambodia is developed by Oxley Singapore and the Cambodia Worldbridge. Focused on the traditional Khmer architectural structure and combined with the Singaporean's quality in building standards comes the unique iconic design of the project.
Oxley Development begins to launch a project in October 2010, until they already build 27 distinctive developments and all of them became successful in the particular area.
Most of the projects are located in a different corner of the world, the Oxley Development already invades the United Kingdom, Cambodia, Malaysia and in China. Otherwise, the most recent work of Oxley Develop is the Royal Wharf London that located at London, and after the established of the Bridge Cambodia, the Peak Cambodia was arising.
World Bridge Land is established in Cambodia. This was the property developer that launched the best hotel in Cambodia, the Bridge. Actually, it offers customers complete service including the property sale and rental, property valuation, property development, property investment, property consultancy and advisory business. However, the Oxley Worldbridge (Cambodia) Co., Ltd have managed four (4) subsidiaries development projects such as Oxley Diamond (The Bridge), Oxley Emerald, Oxley Gem and Oxley Sapphire.
The Peak Retail Mall Site Plan & Unit Area
~Level 2 is now opened for Sale!

~Level 3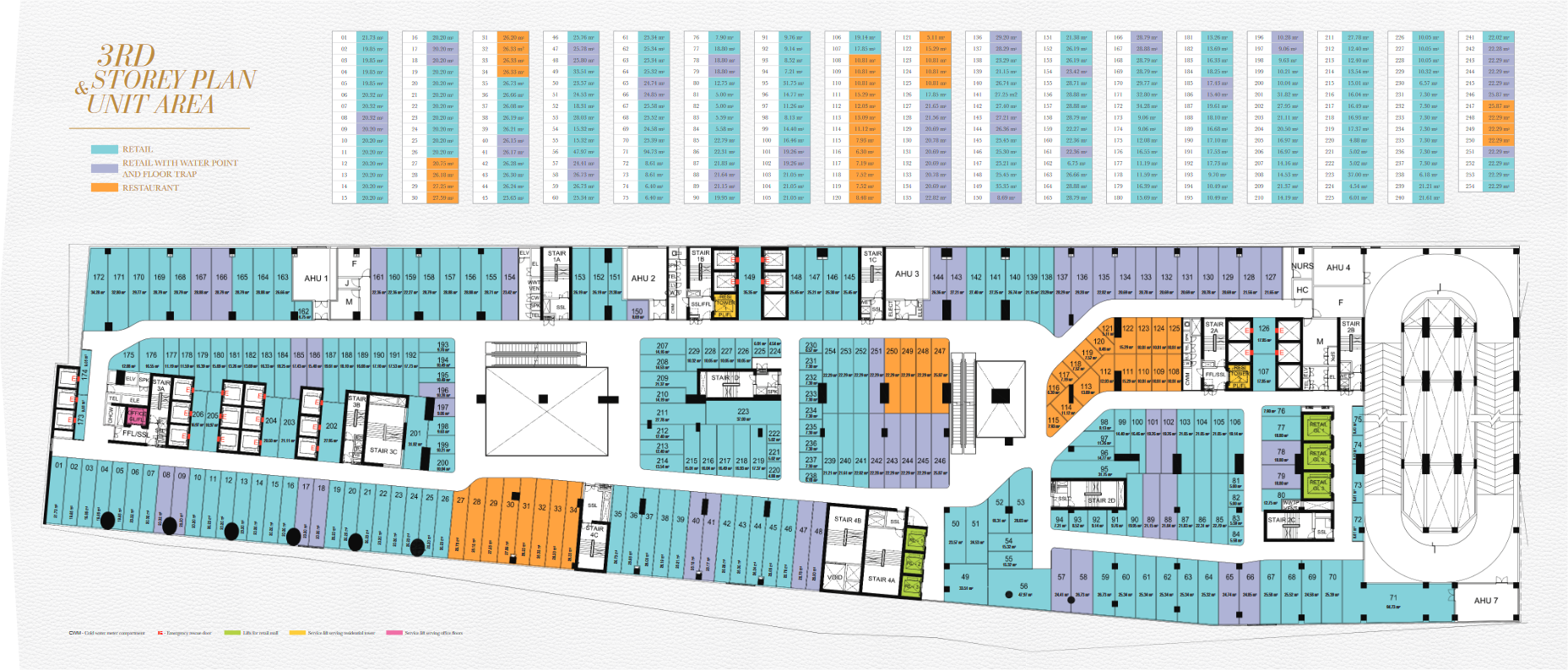 The Peak Shoppes Cambodia Retail Mall Location
The Peak Cambodia Retail Mall is located in the centre of Phnom Penh City, near River Esplanade and surrounded by various amenities that you would surely love. You can get what you want, spend your leisure time, and enjoy yourself by visiting the important places in Cambodia, these are AEON Mall, Naga World, the National Assembly building, the Ministry of Foreign Affairs and the Australian Embassy. Eventually, you will realize that you were in a paradise when you started to see the beautiful sceneries and iconic design of the Peak Cambodia project.
What make the location of The Peak Cambodia so prime:
Scenic riverside spot along Mekong River
Right next to the gateway into Diamond Island, house of City Hall & Convention Centre and other lifestyle provisions
Next to NagaWorld Hotel & Entertainment Complex (Casino)
Walking distance to the Flagship mall of Phnom Penh, Aeon Mall
Next to the clusters of foreign Embassies
2 minutes away from Sihanouk Boulevard, the heart of Phnom Penh's Central Business District
Why Invest in The Peak Cambodia Retail Mall?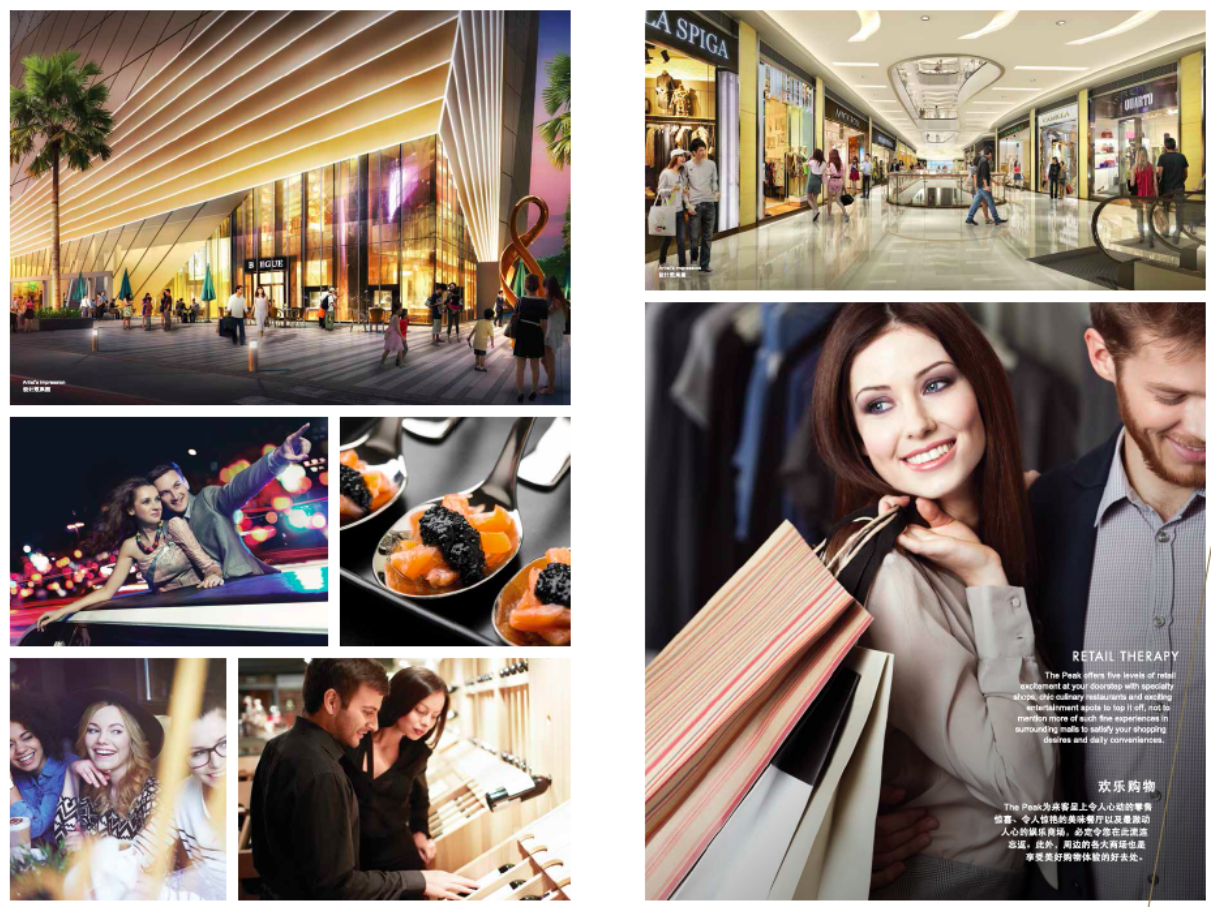 There are numerous reasons why you need to invest in the Peak Shoppes Retail Mall in Cambodia, these reasons are sure you wouldn't want to miss.
It has Nett 55% Guarantee Rental Return for at least 10 years!
Attractively Price from USD 1xxK
The Retail Mall is being managed by Retail Giant, CapitaLand which has long successful track records in mall management.
It is developed by Oxley Singapore, the most well-known company because of its awesome residences in London (Royal Wharf London), in Cambodia Phnom Penh (The Bridge, 3 in 1 mixed development Cambodia) and many property developments in Singapore.
Fully Integrated 4 in 1 Development with apartments, retail mall, offices and well known Shangri-La hotel.
First Mover Advantage in emerging Cambodia with 7% GDP growth which joined in Asean Economy Community last 2015.
Potential USD currency exchange gains,
Located at the heart of Phnom Penh, capital city of Cambodia – such as Nagaworld Casino-Hotel, AEON Mall, Australia Embassy, Russian Embassy and Diamond Island.
为什么投资The Peak Cambodia Retail Mall 呢?
– 10年总共55%的净租金回报保证
– 10多万美金低门槛
– 由富有商场管理经验的新加坡凯德集团管理
– 在英国伦敦,柬埔寨金边,马来西亚吉隆坡和新加坡等地建造了很多项目著名的新加坡开发商,豪利集团 (Oxley)
– 集合住宅,商场,办公楼和五星级香格里拉酒店独一无二的四合一项目
– 投资在国内生产总值7%增长率的先发优势
– 强势的美元增长趋势
– 坐落在柬埔寨金边的中心地带,比邻河畔大道,坐拥这座城市的交叉入口,前往周边的永旺梦乐城,金界饭店,公民议会大楼,外交部和澳大利亞大使馆等地仅需步行几分钟,地理位置无比适中优越。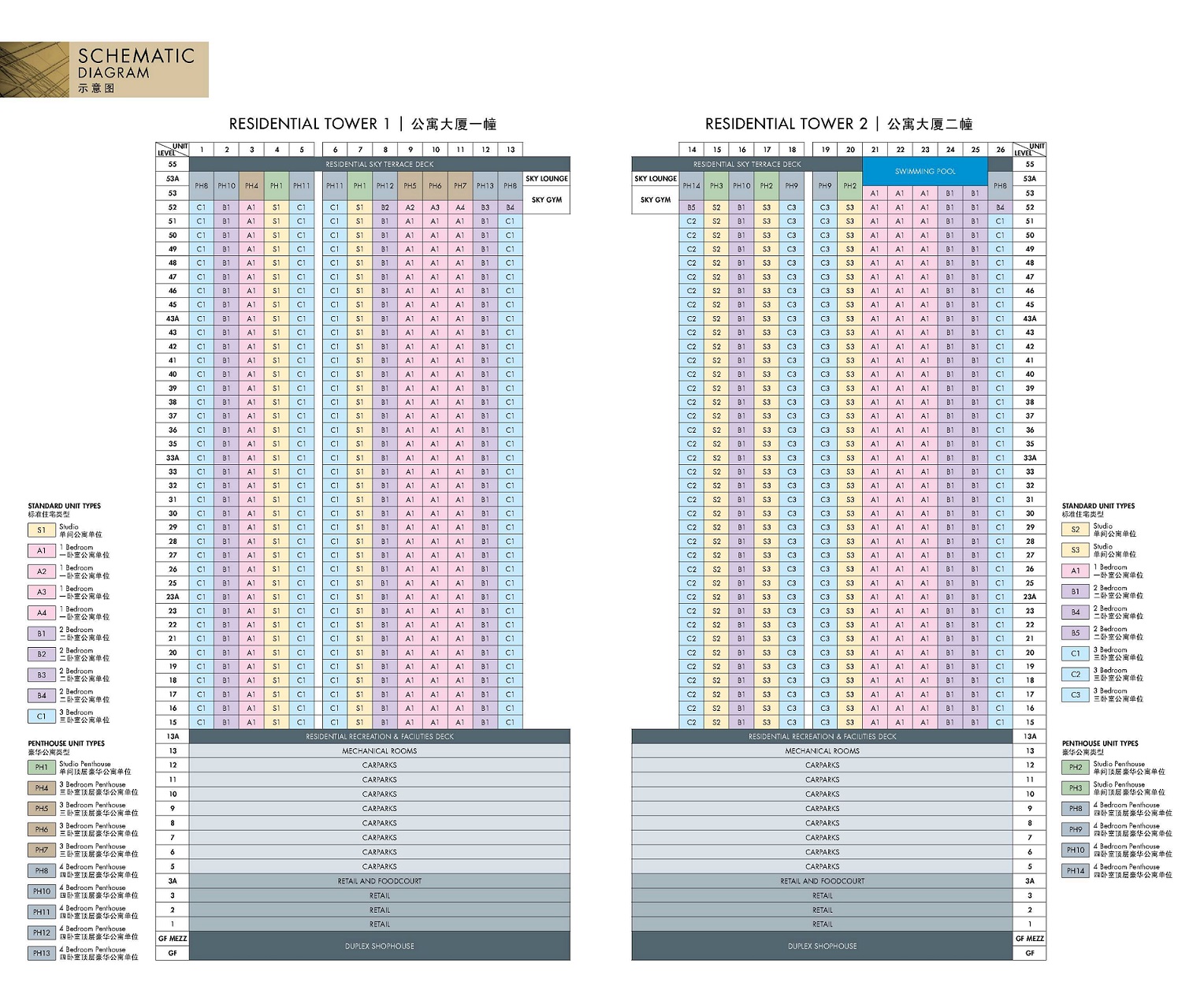 Last updated on 2018 July 31 04:07
Contact Me
Get in touch with me by filling in the form below, and I will get back to you as soon as possible.