RV Altitude
347 River Valley Rd, Singapore 238375
| | |
| --- | --- |
| TOP | 1 July 2022 |
| Tenure | freehold |
| Total Units | 140 |
| Site Area | 28,798 sq feet |
| Property Type | Apartment / Condo |
| Developer | Roxy Pacific Pte Ltd |
| Development | 21 Storeys |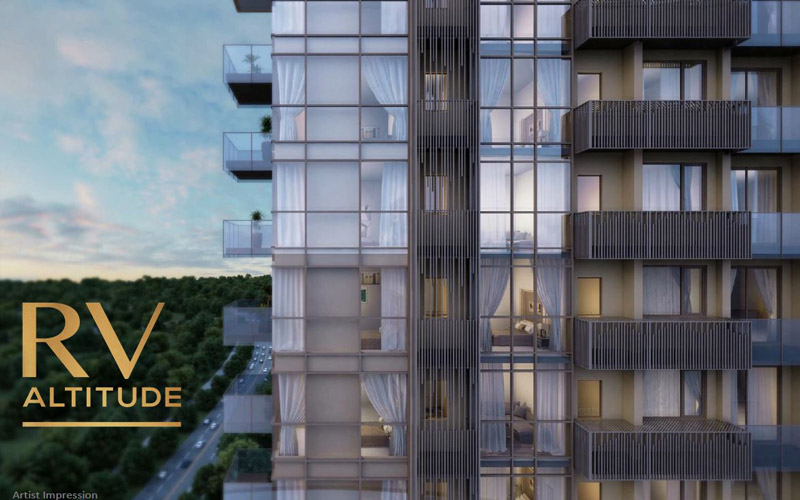 RV Altitude is a freehold development located right in the heart of River Valley Road by Roxy Pacific Holdings. The development sits on a prime piece of land near Great World City MRT Station and is located near to many shopping centres and education institutions. RV Millenia is located just minutes walk away from Great World City Shopping Centre as well where plenty of groceries and fashion are available at the shopping centre.
At the center of River Valley Road lies the new RV Millenia development. The project details of the development indicate that the condo is located near the Great World City MRT Station and is very accessible. The project lies on a land that was purchased by Roxy Pacific Holdings. The company is set to oversee the completion of the project.
RV Altitude Project Details Freehold Condo by Roxy Pacific Holdings
Just like any other residential development in Singapore, having modern facilities has a great impact on the sale of the property. Therefore, RV Altitude details for the freehold condo has unique facilities such as:
• An indoor gym
• A tennis court
• A swimming pool
• A clubhouse
• A guard house
• A function room
• A sun deck
• A children's playground
RV Altitude Great World City is being developed by Roxy Pacific Holdings Limited, which has a good reputation when it comes to property development. The company has so far done a lot of projects in Singapore among other countries.It is a local property developer known for residential developments. In fact, between the year 2004 and the year 2017, the company has done over 430 0 residential units. They are very innovative and bring out the best ideas. To them, client satisfaction comes first. For this reason, they have been able to gain people's trust and are loved by many in Singapore.
These facilities at RV Altitude Project Details provide entertainment not only for children but also to the entire family and loved ones. It gives the residents a top notch lifestyle that can only be found in the serene environment at the heart of River Valley Road.
RV Altitude Freehold Condo Roxy Pacific Holdings
This is a 6 storey building located next to the Great World City MRT Station. It is a very popular shopping center and nears several office buildings. It offers a wide range of retail and dining options for residents who live in the Great World City MRT Station. It can easily be accessed via buses along River Valley Road and Zion Road.
Roxy Pacific Holdings RV Altitude Holdings
Roxy Pacific Holding Limited is an established brand that participates in the sale and development of commercial and residential properties. It normally deals with small and medium size residential developments such as condominiums and apartments that are suitable for upper middle and middle-income earners. Roxy Pacific holdings mainly do its trade in Malaysia, Australia, and Singapore. Since its establishment in 2004, they have developed over 44 small and middle-sized developments with over 4,300 commercial and residential units.
Roxy Pacific Holdings Developer for RV Altitude
Furthermore, Roxy pacific Holdings Limited is a reputable developer in Singapore that has many projects. Roxy Pacific has launched various other projects too. Some of them are Harbour View Gardens situated in Pasir Panjang, The Navian, consisting of 48 units situated in Jalan Eunos, West End Residence consisting of 91 units situated in Sydney, The Hensley again in Sydney, New World Towers consisting of 426 units in south Brisbane, Australia.
Roxy Pacific established in may 1967, is basically a local property developer which is known for its deal in residential developments and you would be surprised to know that only in the year from 2004 and 2017, they does even more than 4300 residential units in the places like Australia, Singapore as well as Malaysia. And this is adopted by Roxy Pacific Holdings Limited too. Instead of following the traditional procedure, they innovate the things, bring out the productivity from that idea and finally execute it in the most creative way. Roxy Pacific works for people, so what are their needs is the first looked priority of the company. They treat their employees as equal partners and reward them occasionally for their good work.
Highly Sought After Location – River Valley Road Where RV Altitude Is
Properties at River Valley are one of the most sought-after in Singapore. You must be wondering what is so special about these properties. Properties in River Valley not only offer ease of accessibility to all parts of Singapore. As it is the heart of Singapore, it is located near the Central Business District area.
Savvy investors are always in search of residential areas that are strategically situated near schools, shopping malls, and transport services so that they can attract more and more families. Studies have shown that a higher percentage of families choose the location of their home concerning school their child will be going to. Infrastructure in a community such as schools, hospitals, and shops are one of the major attractions for families.
Nearby Schools Around RV Altitude Condo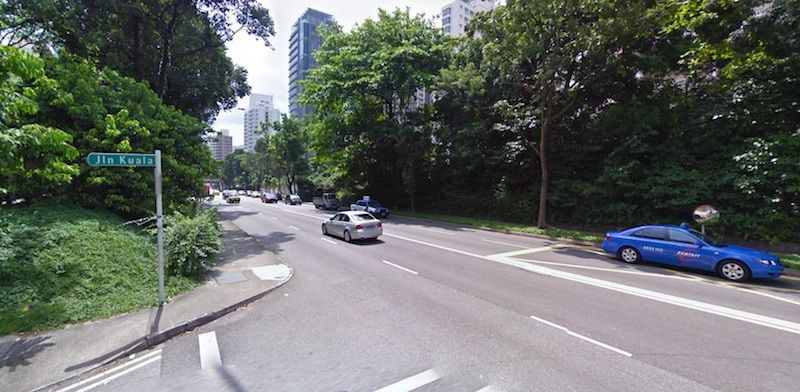 For families with school going children, RV Altitude will offer the convenience you deserve, with schools such as
River Valley Primary School,
Zhangde Primary School,
Gan Eng Seng Primary School located within 1.5 kilometers of the vicinity.
For parents interested in getting their children admitted to international schools, the vicinity of RV Altitude is also home to schools like the Overseas Family School, Manasseh Meyer School and Sri Manasseh Meyer International School which are all located within one kilometer of RV Altitude.
Other schools in the vicinity include Anglo-Chinese School (Junior), School of the Arts, Chatsworth International School, International School Singapore Paterson Campus (Elementary & Middle School) and ACT 3 International.
Not only are these but there many high standard preschools and childcare centers located nearby as well. The proximity of these top-notch schools makes the apartments at RV Altitude an ideal location for families to settle down.
Fact: People are also more willing to pay higher rents for a premium location near a top performing school.
Shopping, Dining and Leisure Around RV Altitude Condo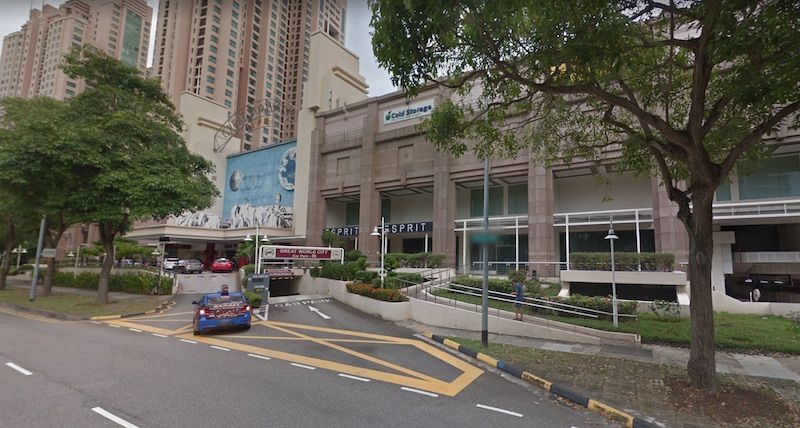 Owing to its location, it is safe to say that future residents of RV Altitude apartments will not have to worry about shopping. There are many shopping centers nearby that will accommodate people with not only fast food and takeaways but also other leisurely activities that will be available for longer trading hours. Results of various surveys have shown that residential properties near a town center or a shopping mall receive a higher premium than those near a town center without a shopping mall.
Easier access to utilities of daily use will save future residents of RV Altitude a lot of time and energy as they won't have to travel far. Such shopping malls offer a great place for families to hang out on weekends and give them the much-needed break they deserve for their usual routines without traveling far.
Shops and other businesses located in the vicinity of the shopping mall also have an added advantage of business growth. The fortunate future residents of RV Altitude will have to face no issue or shortage of leisure activities because the area is home to a plethora of shopping malls.
The future owners will have convenient access to high end malls such as
Great World City,
Tiong Bahru Plaza,
City Square Mall,
Plaza Singapura,
Far East Shopping Centre,
Tang Plaza,
Scotts Square,
Lucky Plaza,
Wheelock Place,
Shaw House,
Park Mall,
Liat Towers,
Forum The Shopping Mall,
Cuppage Plaza,
The Centrepoint, Heerens, Robertson Walk and UE Square Shopping Mall and many more!
While you're there, don't forget to visit the Newton Circus Food Centre to enjoy some of the most delicious foods and get a knack for the local taste.
For people who would rather read a book than go shopping, there is good news for you too! There is also a public library on Orchard Road near the RV Altitude site. The library is spectacularly designed and is home to books related to all kinds of disciplines. People find this place a great spot to hang out and relax.
Just when you thought River Valley could not get any better, there is news for all the art lovers out there as well. The ION Art Gallery is home dedicated to one of the most breathtaking art pieces by international and local artists and designers. There is also an observatory standing 218 meters above the ground which has state-of-the-art telescopes that would enable you to get an unthinkable and incredible 360-degree view of the city. And the best part about this place? The entrance is free! Now you can enjoy all these amazing art pieces and the breathtaking a view of the city landscape without any burden on your pocket.
On days when you want to chill and hang out with your friends, visit La Maison du Whisky. In this place, you will find an astounding collection of more than a 100 international and local Scotch whiskeys. This isn't even the best part. Their retail shop is home to more than 700 kinds of whiskeys, grappas, spirits, cocktails, and alcohols from all over the world. For people who like trying new things and looking for a fun night out, visit KUVO. There Yutaka Nakashima –who is an award-winning bartender –will make you one mind-blowing and remarkably inventive cocktail.
If you're looking for a cozy environment and a good cup of coffee, make sure to stop by at Kith Café and Toby's Estate. Enjoy a coffee brewed by a bunch of world's ranked baristas with a nice view of the Singaporean river.
No car? No worries. Residents will not even have to worry about transportation because another great attraction for future residents of this Rv Altitude condo will be its proximity to the Great World City MRT Station which is located just at the junction of Leonie Hill Road and River Valley Road.The Orchard MRT station, Somerset MRT station and Tiong Bahru MRT station are also just one kilometer away from RV Altitude. These MRT stations will take you anywhere in Singapore with great ease!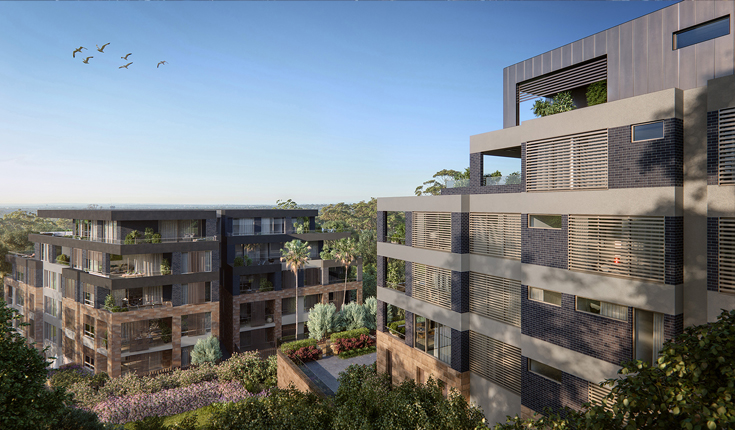 Last updated on 2018 May 28 01:05
Contact Me
Get in touch with me by filling in the form below, and I will get back to you as soon as possible.