Park Colonial
1 Youngberg Terrace, Singapore 357741
| | |
| --- | --- |
| TOP | 2022 |
| Tenure | 99 |
| Total Units | 805 |
| Site Area | 19,547 sqm |
| Property Type | Apartment / Condo |
| Developer | CEL Unique Development Pte Ltd |
| Development | 6 BLOCKS OF 14/15-STOREY APARTMENTS (TOTAL: 805 UNITS) WITH LANDSCAPE DECK, BASEMENT CAR PARK AND COMMUNAL FACILITIES ON LOT 10815X MK 17 AT WOODLEIGH LANE (TOA PAYOH PLANNING AREA) |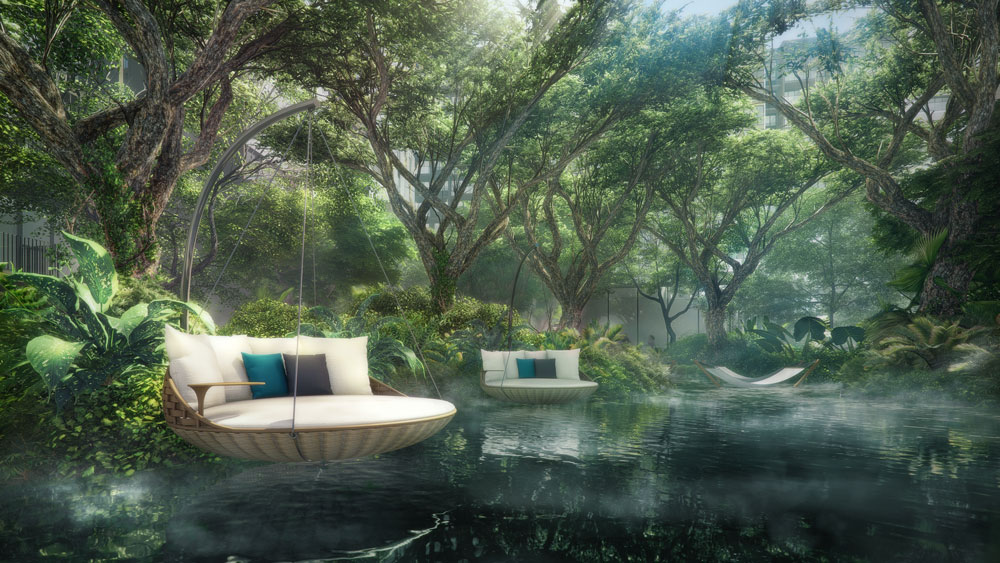 Park Colonial is a new development located right next to Woodleigh MRT Station by CEL Unique Development which is a joint venture between Chip Eng Seng Corp, Heeton Holdings and KSH Holdings. CEL Unique Development submitted a top bid of $700.7 million for the plot of land which translates to $1,110 per square feet per plot ratio (psf ppr) for the prime city fringe plot.
Park Colonial Woodleigh Lane Chip Eng Seng
The bid for the plot of land at Park Colonial Condo is the 2nd plot of land launching right next to Woodleigh MRT Station with the previous plot also receiving great interest from developers. The bids show that developers are upbeat about the Singapore real estate market and that the plot of land as the plot of land is being next to the upcoming Bidadari Housing estate. The bids received also show that local developers are reacting to recent high bids submitted by foreign developers. The top 4 bids are also within a tight margin which suggest that developers are valuing the land at around the same pricing. The development is located near to the expanding towns of Bidadari as well as Bartley which have many reputable schools for your consideration. There are also many eateries along Potong Pasir Avenue 1 as well as Serangoon Avenue 3 Food Market.
Sales for the development will begin soon. There will be media expo on the development by marketing agencies for the development. Some of the advertisements are portable and will be available around Woodleigh Lane as well as other parts near to Woodleigh MRT Station.
Park Colonial CEL Unique Development
It is noted there there are other developer which submitted decent bids for Park Colonial Woodleigh Lane and there was stiff competition for the prime plot of land beside Woodleigh MRT Station. The plot of land was launched under the Government Land Sales Programme on 1H 2017 and and estimated 735 units can be constructed on the plot of land. There were a total of 15 bids for the prime piece of land which shows that developers are still hungry and optimistic for prime residential land next to MRT Station. Big players like City Developments Limited (CDL) as well as Keppel Land have also submitted bids for the plot of land which shows great interest from established developers as well.
Park Colonial Chip Eng Seng Corp
Park Colonial site plan has full and unique facilities, which includes a guard house, clubhouse, function room, indoor gym, tennis court, 50m swimming pool, sun deck, BBQ pits & children's playground. The condo's facilities provide full family entertainment needs for your family and loved ones. Indulge in a serene and tranquil lifestyle right in the heart of Woodleigh. Besides being in an attractive location right next to an MRT Station, owners of Park Colonial will be also to enjoy unblock views of the landed properties in Woodleigh adjacent to the site.
Park Colonial Located Near to Serangoon MRT Station Interchange
Park Colonial location is also highly sought after as it is located near to many shopping centres as well as amenities. For example, the upcoming The Venue Shoppes at Potong Pasir MRT Station as well as Nex Shopping Mall at Serangoon MRT Station are just one MRT Stop away from the development. For owners who are regularly taking the MRT, Park Colonial Condo is well connected to other MRT Lines beside the North East Line as Woodleigh MRT Station is just one MRT Stop away from the Circle Line in Serangoon MRT Station. The Circle Line is connected to other parts of Singapore including Botanic Gardens, Farrer Road, Buona Vista, Harbour Front and Marina Bay. The extensive areas that can be reached by MRT for residents of Park Colonial CEL Unique Development will be one of the highlights of the development.
Park Colonial Near to Bidadari Housing Estate
Park Colonial is also located near to the Bidadari area where plans are underway by the government to expand the town to include more amenities around the area. For example, Bidadari Town will have more greeneries as well as pedestrian friendly walkways to promote a more active lifestyle for the residents around the Bartley area. Park Colonial which is located at Woodleigh MRT Station is also located near to the Bidadari Estate and therefore will be able to benefit from the new amenities located at Bidadari Town.
Park Colonial is a 99 years leasehold development located at right next to Woodleigh MRT Station in the highly sought after city fringe location of Potong Pasir. Park Colonial is just minutes away from the Central Business District as well as amenities near to Potong Pasir and Woodleigh.
Bus Interchange & MRT Near Park Colonial
Shopping Mall Nearby Park Colonial
The Venue Shoppes
The Poiz Centre
Nex Shopping Centre
Schools Nearby Park Colonial
Cedar Girl's Secondary School
Maris Stella High School
Saint Andrew Junior College
Stamford American International School
Park Colonial Location Beside Woodleigh MRT Station
Park Colonial Condo is an exciting and new development located right next to Woodleigh MRT station. The intriguing point about this is that MRT station by CEL Unique Development is a joint venture by KSH Holdings and Chip Eng Seng Corp and Heeton Holdings. CEL Unique Development forwarded a bid of $700.7 million for the piece of lkand which translates into a value of $1, 110 psf ppr for the city fringe plot. The location of Park Colonial Condo is next to many amenities in Woodleigh MRT Station as well as in Serangoon.
Park Colonial Location by CEL Unique Development
Chip Eng Eng The Park Colonial Condo's bid was the second highest by developers after a previous bid which had alos been made in the same area for a plot near Woodleigh MRT station. The high bids on this piece of plot indicated that people were becoming more aware of the Singapore real estate market. The vision to identify the plot which was near to Bidadari Housing estate was a clear indicator that the local developers were becoming more competitive against their foreign counterparts and able to make bids that were significant and valuable.
Park Colonial Chip Eng Seng Location
Many other places of interest including eateries along Serangoon Road and Geylang are within the vicinity of Park Colonial. Please see Park Colonial site plan and floor plans for more information.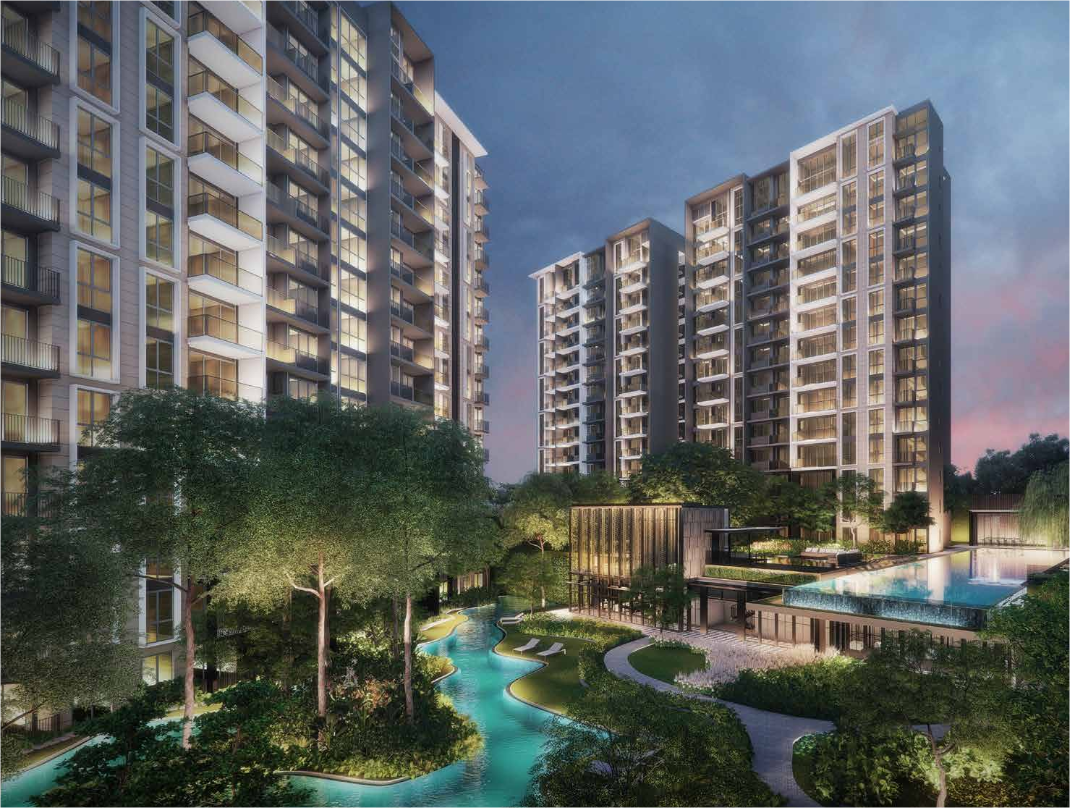 Gallery
(1 Video)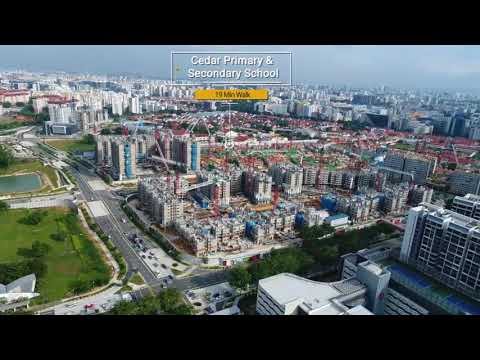 Last updated on 2018 May 26 02:05
Contact Me
Get in touch with me by filling in the form below, and I will get back to you as soon as possible.