TRIO
11 Sam Leong Rd, Singapore 207903
| | |
| --- | --- |
| TOP | 1Q 2018 |
| Tenure | freehold |
| Total Units | 43 |
| Site Area | |
| Property Type | Apartment / Condo |
| Developer | |
| Development | 43-units Resident, 28-units Shops, 15-units Restaurants |
THE WINNING MOVE | IS YOURS TO MAKE
When it comes to your business success, TRIO has what it takes to make it happen. The perfect location of customers and convenience; enviable architecture that ensures your business remains visible no matter what; and ample amenities all around to complement your business strategy. Make your winning move at TRIO today.
Retailer
A fixed location, including store fronts, the internet, kiosks, and vending stations, that sell product services to consumers.
Retail Supply Chain:
A product is created at a manufacturer, is sold to a wholesaler, then is sold again to a retailer who ultimately sells the product to the final purchaser, the consumer.
Visual Merchandising:
The art of using effective design and merchandising ideas that will enhance the shopping experience of a store as well as increase sales and foot traffic.
Wholesaler:
An individual or company that sells a product or service to a retailer and does not sell this product or service directly to consumers.
NOW MARK YOUR SPOT FOR SUCCESS
Residences, offices, hotels, shopping malls, street-side stores and more surround TRIO's attractive location in the heart of Little India, presenting your business with new opportunities as well as complementary conveniences on a platter day and night. At TRIO, you'll find your spot for success.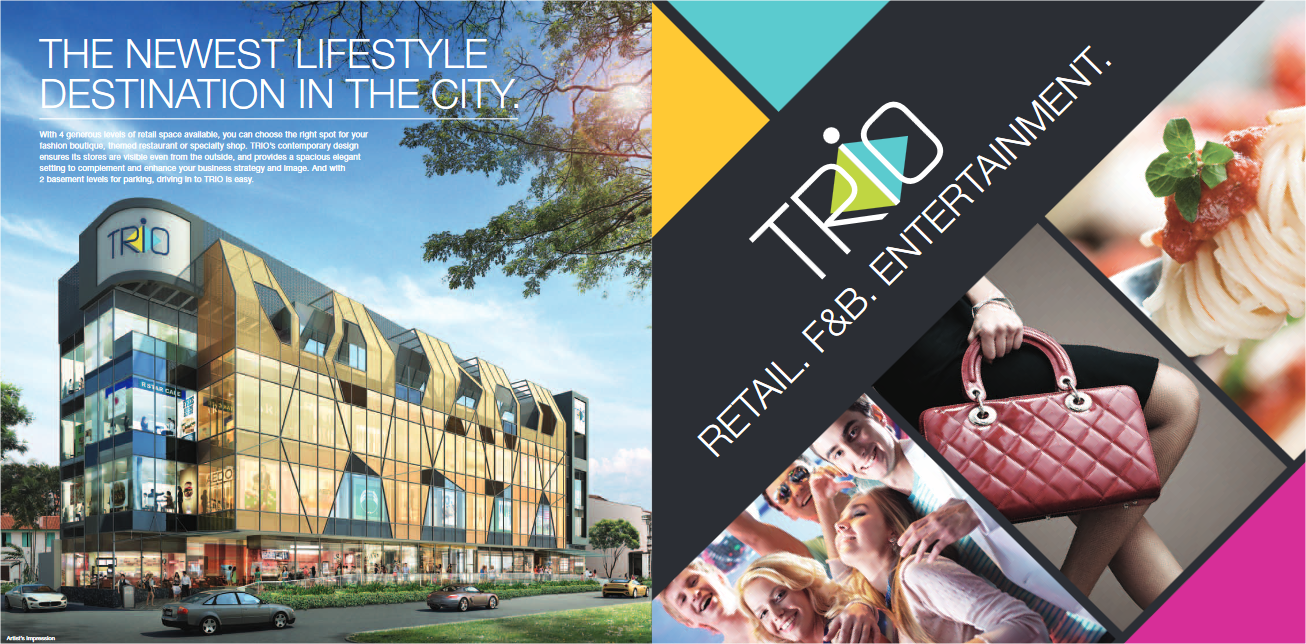 Last updated on 2018 April 27 08:04
Contact Me
Get in touch with me by filling in the form below, and I will get back to you as soon as possible.