Carpmael 38, Singapore
38 Carpmael Rd, Singapore 429781 Carpmael Rd, Singapore 429781
| | |
| --- | --- |
| TOP | 31st December 2020 |
| Tenure | freehold |
| Total Units | 16 |
| Site Area | 12,500 sq feet |
| Property Type | Apartment / Condo |
| Developer | Lim Wen Heng Construction |
| Development | Residential Condo |
Are you looking for condominium to have a comfortable stay? Look now where else and come to Carpmael 38. Carpmael 38 is located at Carpmael Road near Paya Lebar MRT station and developer Lim Wen Hens is bringing up this freehold development in District 15. The project is due to be completed by 2020. Residents of Carpmael will have access to unique facilities and indulge in serene lifestyle right at the heart of Paya Lebar.
Carpmael 38 Lim Wen Heng Construction Paya Lebar
Carpmael 38 Paya Lebar will be accessible and will be connected to the other parts of the city through Paya Lebar MRT interchange and bus routes along Geylang Road. Situated right beside the popular Geylang Serai Market and Food center, residents will have access to their basic amenities all within an easy reach. Carpmael is surrounded with reachable amenities such as medical community, Food Centre, malls and Parks. The development is a freehold development by Lim Wen Heng construction and is located right in the heart of Paya Lebar. It is located at 38 Carpmael Road.
Carpmael 38 Freehold Condo Carpmael Road
Residents of Carpmael will have access to Paya Lebar Quarter which will be a hub of shopping centers, dining and other entertainment eateries scheduled to come up in another 2 years. Entertainment facilities for you r family and loved ones are at your fingertips with modern condo facilities at Carpmael 38. One KM mall which is a house of trendy stalls and shops catering to the teenager group. Some of the food giants located in KM Mall are Starbucks, KFC include Cold Storage Supermarket are key attractions. Nearby schools include- Haig Girls School, Tanjong Katong Secondary School, Chung Cheng High School and Tanjong Katong Girls School.
38 Carpmael Road Lim Wen Heng Paya Lebar Freehold Condo
A whole array of choices are available for the potential buyers including all modern amenities like swimming pool, playground, BBQ area, tennis court, clubhouse, sundeck, guard house. The development overlooks the dynamic Paya Lebar Central. The beauty of the estate isn't just limited to the current infrastructure, it has in addition a scenic surroundings. Other places of interest around the property are Kampong Ubi Community Centre, Geylang Serai Community Club.
Developer has planned different floor plans available to cater to the individual and family need. The development is due to completed by 2020 which will comprise 15 units with 6 storeys tall. The property is expected to offer 1, 2, 3 bedroom units with two facings – Haig Road Facing or Carpmael Road facing. The distinct layout and strategic design will provide comfortable living with additional space. The dreamy project is also a hot talk amongst the investors due to its strategic location and connectivity. So don't delay any further. Register your interest. Come home at Carpmael condominium – a luxurious lifestyle is awaiting for you.
Carpmael 38 is a freehold development by Lim Wen Heng Construction located at Carpmael Road near to Paya Lebar MRT Station in District 15. With expected completion in mid 2020, it comprises of 15 units and stands 6 storeys tall. It is situated near to the Paya Lebar MRT Interchange. Future residents will be able to access the nearby Paya Lebar Square and One KM Mall which is a short walk away for some family fun and gatherings. A truly unique lifestyle awaits you.
Carpmael Thirty Eight Condo Location at Paya Lebar Central
Carpmael 38 sits on a freehold land that is situated near to the famous Haig Road where many upscale private developments is located at. The development is also minutes away from Geylang Serai Market and Food Centre and is home to many of the local food delights. Residents of Carpmael 38 therefore have any food options available right at their doorstep
Bus Interchange & MRT Near Carpmael 38
Shopping Mall Nearby Carpmael 38 Condo
One KM Mall
Tanjong Katong Complex
City Plaza
Singapore Post
Schools Nearby Carpmael 38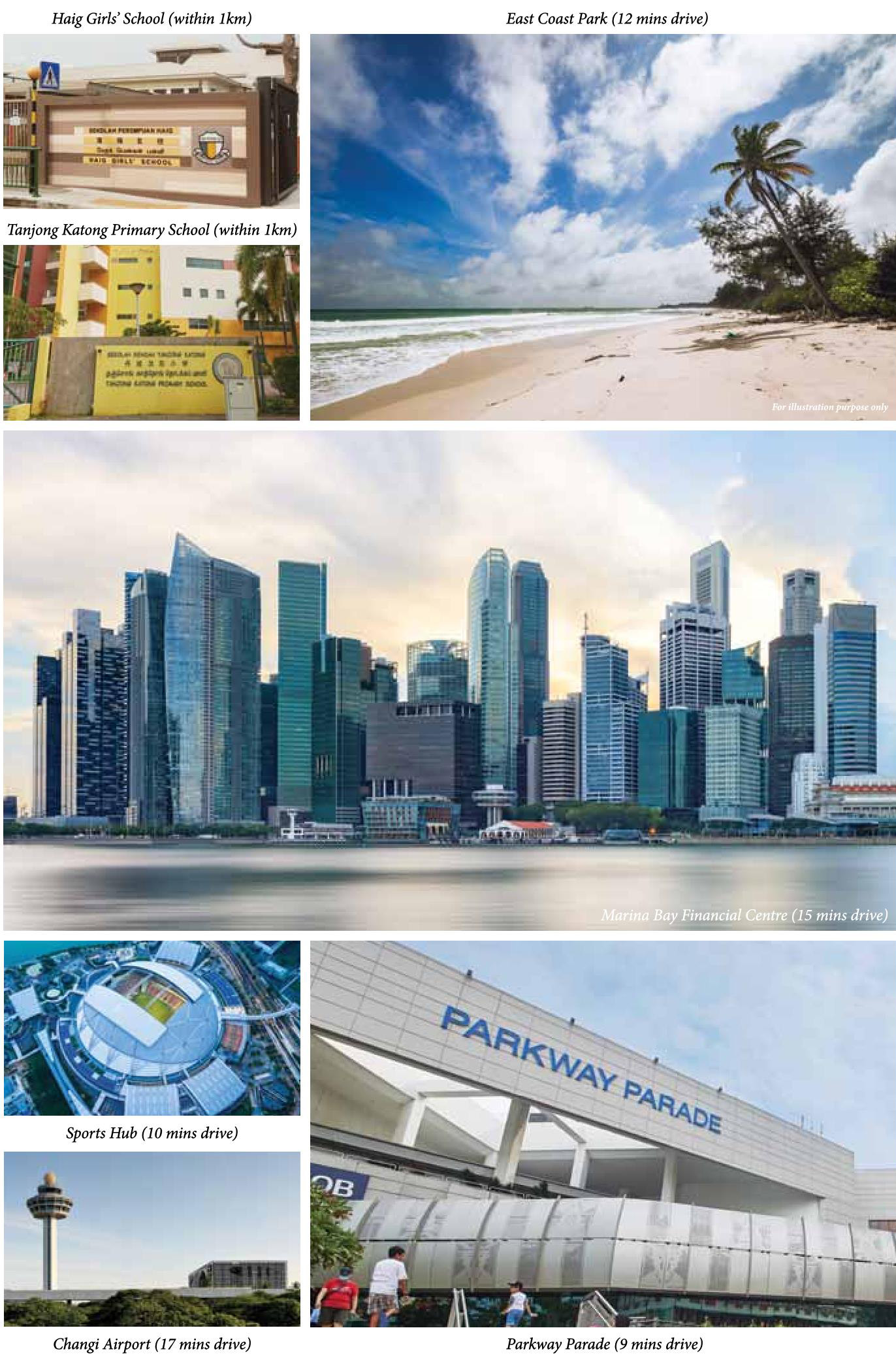 Haig Girls' School
Tanjong Katong Girls' School
Tanjong Katong Secondary School
Chung Cheng High School
Katong Joo Chiat Enclave
Live life at your pace. Enjoy leisurely morning breakfasts at popular cafes and eateries in the Katong-Joo Chiat enclave. Or experience the ultimate East Coast living of sun, sand and sea when you have Singapore's best scenic coastline delightfully close. Come 2019, the East Coast Park will be upgraded with more open spaces for sporting and leisure activities complete with a bicycle park with cycle-through F&B at the former Goldkist Chalets, Big Splash and Raintree Cove sites.
Parkway Parade and One KM Mall at your Doorstep
No matter what you desire, you'll never have to travel far to shop at neighbourhood malls like Parkway Parade and One KM. With a home just outside the city, getting to work in the CBD or the Marina Bay Financial Centre is a breeze via the major expressways. Good schools like Haig Girls' and Tanjong Katong Primary Schools are also within the one-km range. Others include Kong Hwa School, Canadian International School, Tao Nan School, CHIJ Katong Primary School and Victoria Junior College, all minutes' drive away.
Many other places of interest including Geylang Serai Market and Food Centre as well as Paya Lebar Quarter are within the vicinity of Carpmael 38. Please see Carpmael 38 site plan and floor plans for more information.
Last updated on 2018 April 26 08:04
Contact Me
Get in touch with me by filling in the form below, and I will get back to you as soon as possible.