Watercove
Wak Hassan Dr, Singapore
| | |
| --- | --- |
| TOP | 31st December 2020 |
| Tenure | freehold |
| Total Units | 80 |
| Site Area | 125,218 sq feet |
| Property Type | Apartment / Condo |
| Developer | Sembawang Estates Pte Ltd |
| Development | 54 Units Inter Terracce, 22 Units Corner Terrace, 4 Units Semi Detached |
Watercove Ville is a new Freehold seafront development that is situated in District 27, located at 203 Wak Hassan drive, Singapore. It offers strata landed houses and luxury living at a very affordable price.
Why Watercove?
Watercove is developed by renowned Sembawang Estates (Pte) Ltd
Exclusive development comprising 80 strata houses with high quality finishes
Freehold! With magnificent unblocked view of the sea and surrounded by greenery
4 Ensuite Bedrooms + Guest or Family room + Home Lift + Roof Terrace
Equipped with modern facilities to enjoy
There are many retail and lifestyle amenities in the vicinity
Expected TOP date is 31 December 2020
Improved infrastructure with The North-South Expressway & upcoming Thomson MRT Line
Opportunity to tap on potential growth clusters in the North region
Design Inspired by tropical
Black and White Bungalows

In a welcome respite from the cold glass monoliths that dot the Singapore skyline, Watercove offers 76 terrace and 4 semi-detached houses designed in the style of colonial black and white bungalows, an aesthetic that continues from the development facade all the way to the interior. This is tastefully balanced with the architectural concept of the modern tropical resort and modern design. If you appreciate something unique and different, you will feel at home in Watercove.
Park Living.
Holistic Family Living
Discover the best of park living and a holistic lifestyle for the entire family, ensconced in an enclave of serenity. Access surrounding parks and nature reserves, via scenic park connectors, and enjoy all that nature has to offer. Your family can go canoeing, windsurfing, sailing, fishing, swimming and sunbathing, kite flying, jogging and strolling along the beach, rollerblading and more. Heritage sites also abound, replete with rich history for young minds to discover. With so many lifestyle attractions and recreational facilities in the vicinity, life here is one of charm and convenience.
The Park Lifestyle.
Life In Harmony With Nature.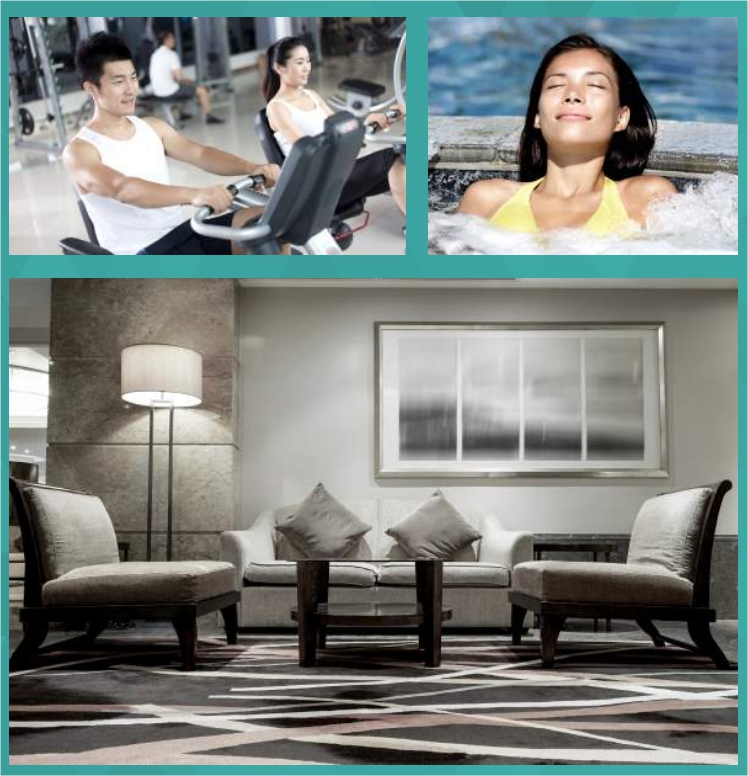 Life in harmony with nature at Watercove is a life graced by verdant greenery, the nest of resort living, and the natural sandy beaches of Sembawang – one of the last remaining in Singapore.This development's of 80 strata units provide direct access to the waterfront, and are designed to deliver every day the myriad comforts and relaxation of resort living within this tranquil domain.
The Transformed Northern Singapore
Sembawang remains a tranquil enclave amidst Singapore's Masterplan to rejuvenate the North. Woodlands is reshaping into a new Regional Centre to become Singapore's Northern Gateway to the world. Plans are also afoot to develop Seletar into a Regional Centre, leveraging on the strength of Seletar Aerospace Park and the new Seletar Airport. Industrial clusters along Gambas Avenue 8 and Woodlands Avenues 9 and 12, are also set to grow. In addition, look forward to new leisure attractions like Mandai's 5 wildlife parks and the nearby Sembawang Community Hub. At the heart of all these future developments, is your perfectly-positioned home at Watercove.
Home in a Park, By the Sea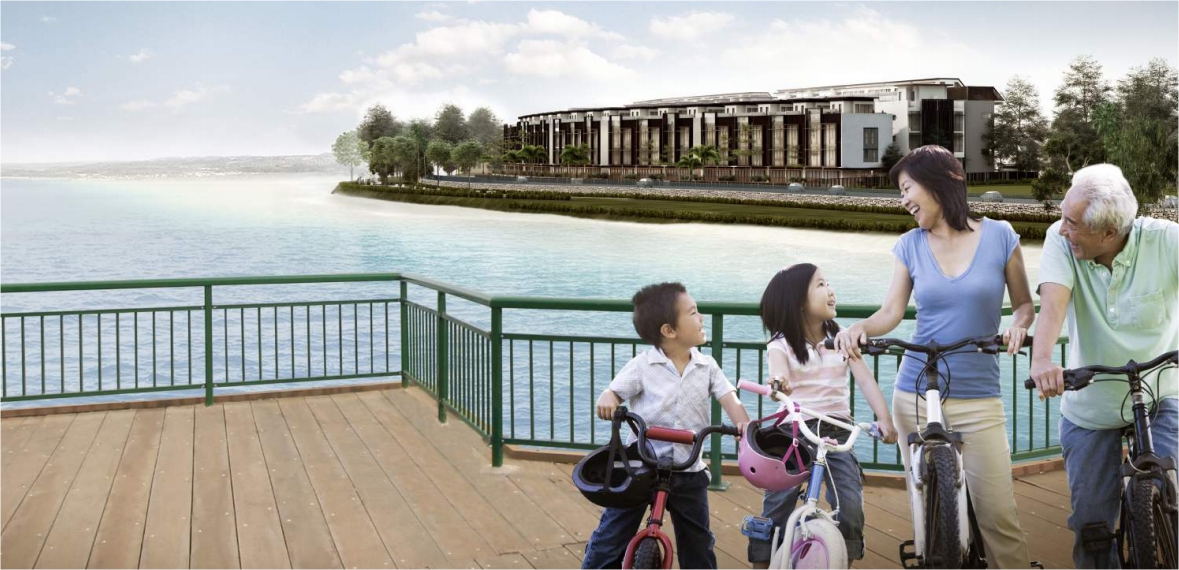 Watercove is a freehold cluster house development located along Wak Hassan Drive in District 27. Watercove is located right by the sea within the neighborhood and vicinity of Sembawang Park. The closest MRT to Watercove is Sembawang MRT (NS11).
Transportation and Connection
MRT Stations The Sembawang and Yishun mrt station are 9 min and 15 min drive respectively.
The new Canberra mrt station located between Sembawang, Yishun mrt stations along Canberra Link will be completing in 2019, and it will provide convenience to the Residents in the neighborhood.
b) Major expressways are round the corner like Seletar Expressway (24min), Central Expressway (29 min), Tampines Expressway (29 min) and upcoming North-South Expressway.
The 21.5 km North-South Expressway will also be redesigned as a north-south corridor to facilitate the movement of cyclists, pedestrians and buses. Residents in Sembawang, Woodlands and Yishun will be able to enjoy shorter travelling times with the direct city connection provided by the North-South Expressways (NSE) come 2020.
c) Buses and night services There are various buses along Sembawang Road readiness available (SMRT 167, 856, 859, 882, 962, 980 & 981) and night services (tran-island NR2).
Amenities Nearby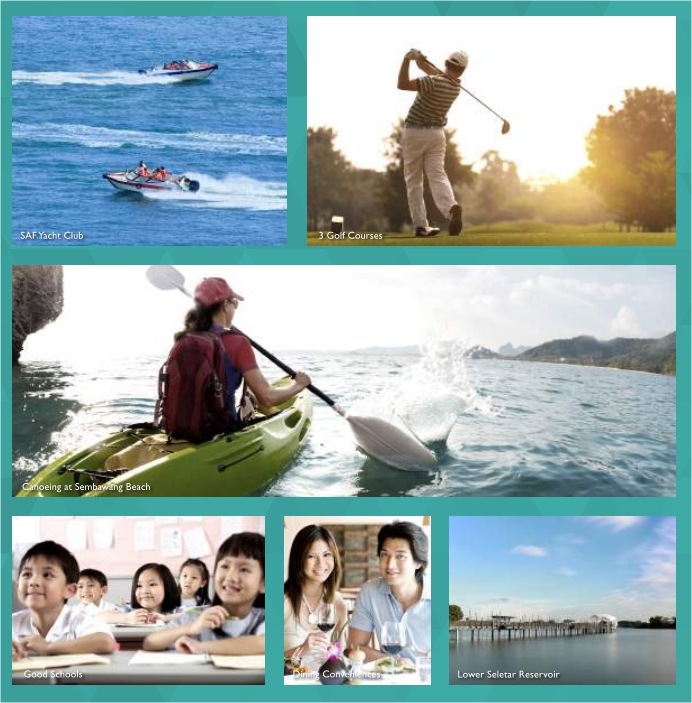 There are nearby shopping malls like Sembawang Shopping Centre, Sun Plaza Shopping Mall, Sembawang Mart, Chong Pang City, Causeway Point and Northpoint Shopping Mall. Supermarkets like Giant (Sembawang Shopping Centre), NTUC Fairprice (Sun Plaza), Cold Storage (Northpoint) and Prime Supermarket (Yishun) are also conveniently available.
Recreational Activities
Residents can also enjoy recreational activities at Sembawang Country Club, Orchid Country Club, Seletar Golf Course, SAF Yacht Club Sembawang (for Sailing), Sembawang Water-Venture (for Kayaking and Canoeing), Sembawang Hot Spring (only natural hot spring in Singapore), Sembawang Canoe Club, etc.
Available Educational Institutions
It is proximate to neighborhood schools such as Canberra (primary & secondary), Ahmad Imbrahim (primary & secondary), Sembawang (primary & secondary), Northpaks Primary School, Yishun (primary and secondary) and Yishun Junior College.
Reputable schools include Chongfu Primary (5km), Canberra Primary (3.8km) and Admiralty Primary (6.5km) which were ranked 17th, 38th and 55th respectively in 2016 and Yishun Town Secondary (5.1km) and Ahmad Imbrahim Secondary (3.9km) which were ranked 45th and 80th respectively in 2015.
The development is also close to International School, like GEMS Worlds Academy (6.7km) and Singapore American School (9.5km) which will attract expatriates and thus has potential rental market.
Potential Investment Returns
The properties have good potential investment returns as they are located within the Northern Innovation Corridor with 2 Regional Centres providing jobs and opportunities closer to homes outside the city centre.
a) North Coast Innovation Corridor They are future plans to develop North Coast Innovation Corridor spans from Woodlands Regional Centre, Sembawang to the future Seletar Regional Centre. These new commercial hubs outside the CBD will increase the range and variety of live-work-play options and provide retail choices, jobs and opportunities within easy reach for residents.
b) Seletar Regional Centre The Seletar Regional Centre is located next to the Seletar Aerospace Park where it provides a range of activities including training, research and development. The Seletar Regional Centre and Seletar Aerospace Park will be a major employment node for people living in the North and Northeast.
c) Sembawang Community Hub The future Sembawang Community Hub, located in a green setting by the former Admiralty House (a national monument), will be a one-stop centre for Sembawang residents. Designed for social interaction and bonding, the hub is set to bring a cluster of sports and community amenities and services for all.
d) Woodlands Regional Centre Woodlands Regional Centre is set to realise its full potential as Singapore's Northern Gateway whereby they have 700,000 sq m of new commercial space planned and more than 100 ha of land for expansion into 4 unique precincts mainly Admiralty Park & Waterfront Residential, Central boulevard mixed used and Northshore Innovation.
e) Industrial development
Under the current URA Master Plan, more industrial lands along Gambas Avenue and Woodlands Avenue 9 and 12 will be developed into a new manufacturing zone to meet the growing demand of the sector. A redeveloped Sembawang Shipyard area together with the Punggol Creative Cluster, will provide Sembawang residents more employment opportunities closer to home.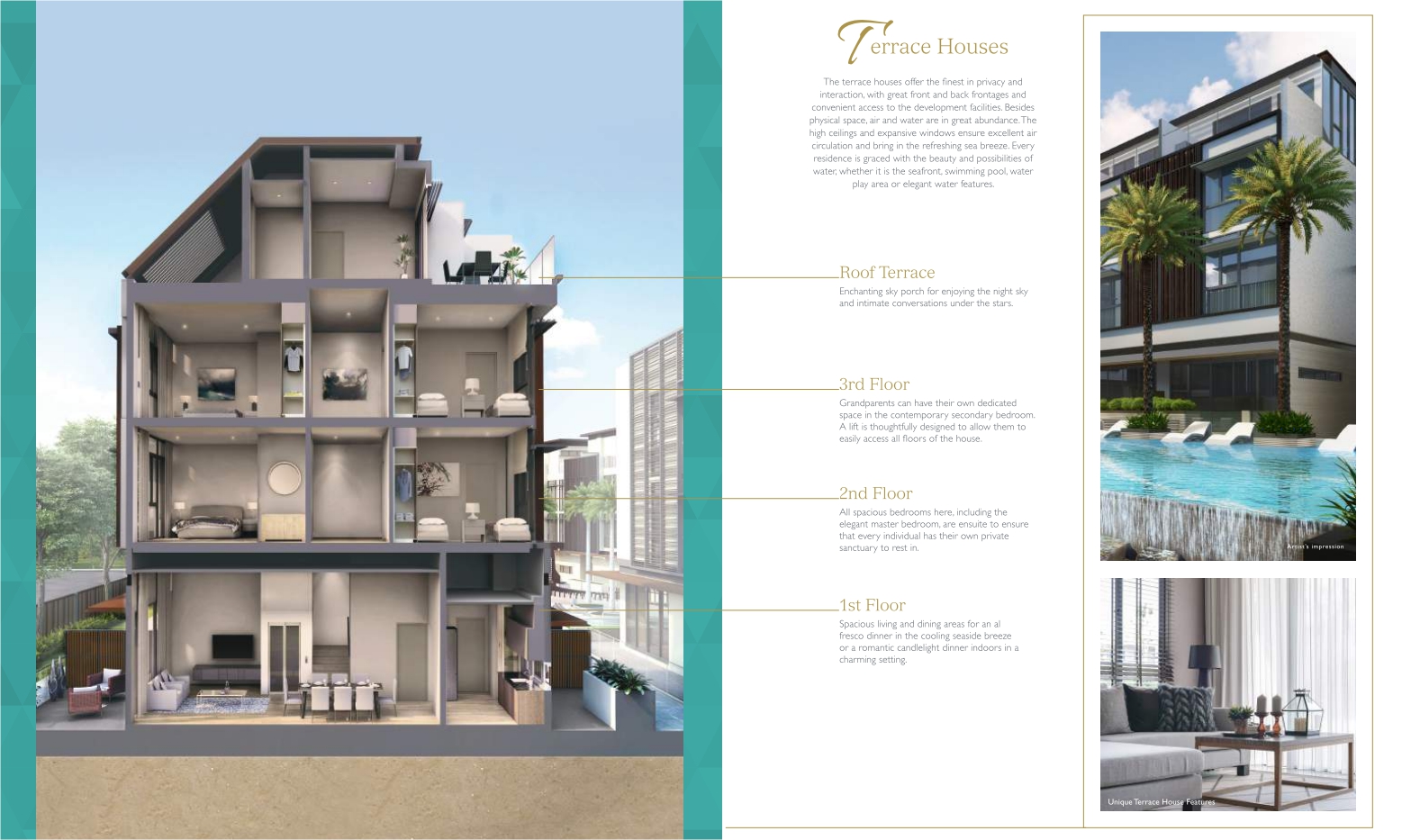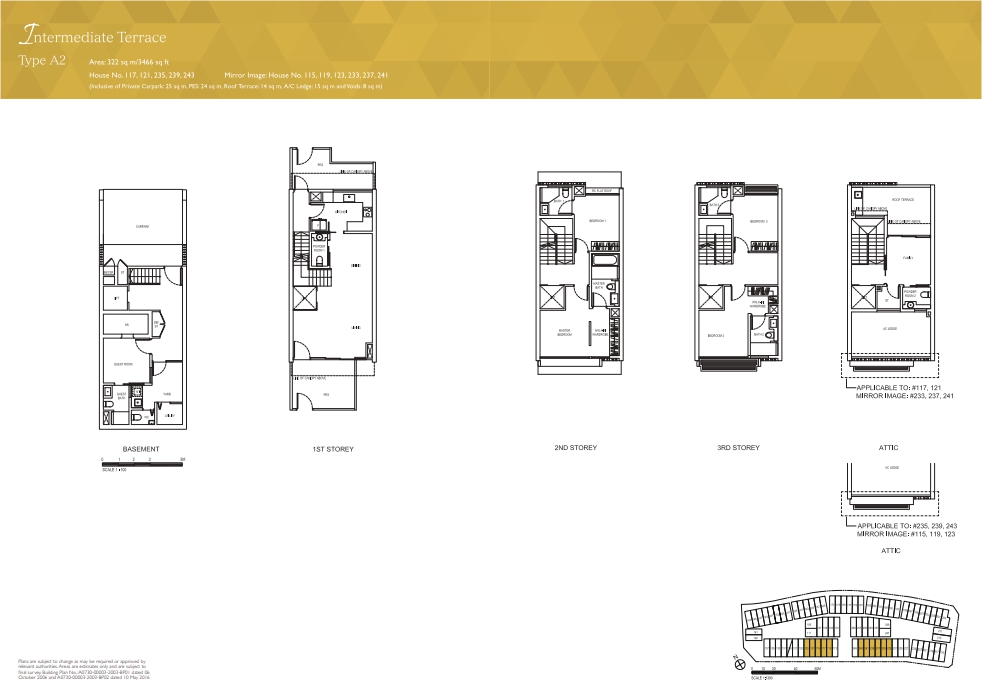 Last updated on 2018 April 23 07:04
Contact Me
Get in touch with me by filling in the form below, and I will get back to you as soon as possible.