The Woodleigh Residences, Singapore
Upper Aljunied Rd, Singapore 347695
| | |
| --- | --- |
| TOP | 2024 |
| Tenure | 99 |
| Total Units | 825 |
| Site Area | 273,842 sq feet |
| Property Type | Apartment / Condo |
| Developer | Elara 1 Pte Ltd, Callisto 1 Pte Ltd, Subsidiary of SPH and Kajima Development Consortium. |
| Development | Commercial & Residential, Mixed development with The Woodleigh Residences and The Woodleigh Mall |
Woodleigh Residences is a 99 Year Mixed development located next to Woodleigh MRT Station. This development fulfills the duel need of leisure and convenience. This is a premium development at Upper Serangoon Road by Singapore Press Holdings and Kajima Development. The project will be in the core of developing Bidadari estate consist of residential and commercial facilities at the city fringe. Singapore Press Holdings (SPH) and Kajima Development noted that Bidadari was a new housing estate at the fringe of the city centre and that it was envisioned to be a "community in a garden".
The consortium formed by Singapore Press Holdings Limited ("SPH") and Kajima Development Pte Ltd ("Kajima") has been awarded the tender for a 99 year leasehold mixed commercial and residential site at Upper Serangoon Road by HDB. We submitted the highest bid of S$1.132b for the land size of approximately 25,440.8 sqm. Our consortium partners will take equal stakes in the joint venture. Singapore Press Holdings (SPH) and Kajima Development Pte. Ltd. noted that Bidadari was a new housing estate at the fringe of the city centre and that it was envisioned to be a "community in a garden".
"SPH sponsored real estate investment trust, SPH Reit,. Developed an upmarket residential condominium, Sky@eleven, at Thomson Road, as well as 3 malls – Paragon, The Clementi Mall and The Seletar Mall. This strategic move shows our commitment in expanding and enhancing our property portfolio.
Kajima Development Pte Ltd. is the property development arm of Singapore-based Kajima Overseas Asia, which in turn is the South-east Asia arm of Japan's Kajima Corporation, whose businesses include construction, property development, engineering and design. Kajima also developed the 71 Robinson Road office project in the CBD as well as Bishopsgate Residences and Sui Generis condominium in the Balmoral area. Kajima also partnered Pontiac Land in the Millenia Singapore development has strong development and construction capabilities and workmanship.
NEARBY DEVELOPMENTS TO THE WOODLEIGH RESIDENCES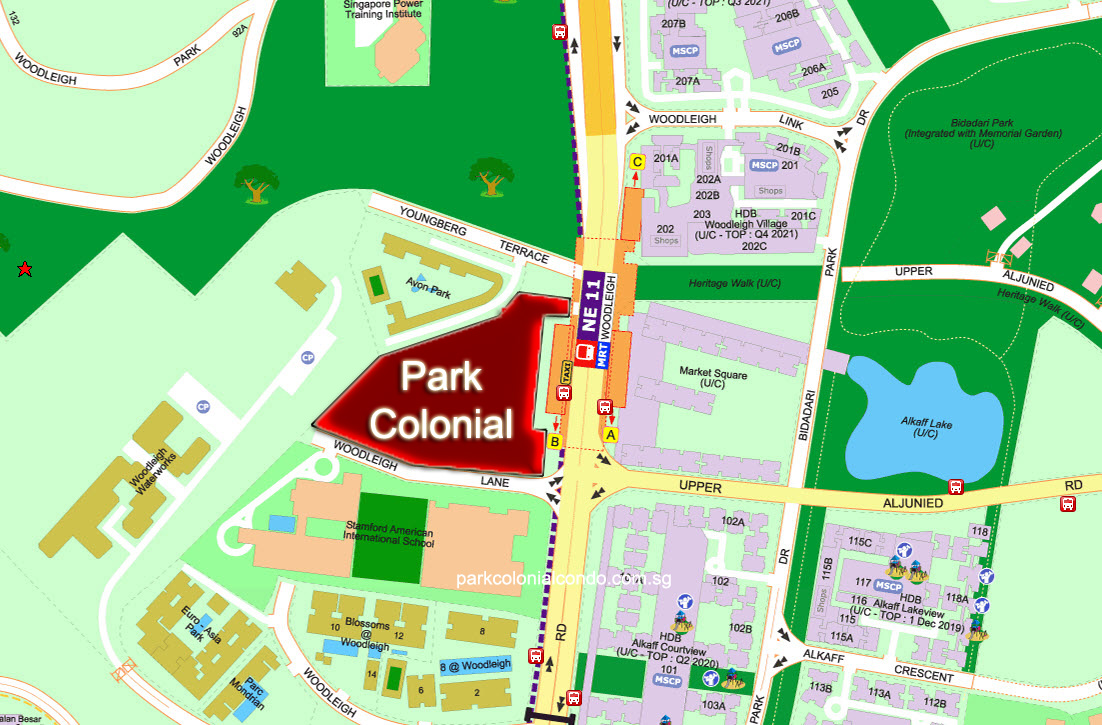 Condos located near The Woodleigh Residences include the 18-storey Poiz Residences located in District 13 at 2 Meyappa Chettiar Road.
The medium-size condo has a TOP of 2018 and contains 781 units. The listings for sale vary in price according to the number of bedrooms within the units. The price range for a 1 BR at Poiz Residences is S$619,000 – S$830,000 while a 5 BR unit is currently going for S$3.546M – S$3.787M.
The latest transactions for this condo are dated in October 2017, and include sales of S$1.694M and S$1.690M. The price trend over the last six months shows an average sale price of S$1,346.9 psf.
Prospective investors for the upcoming condo may learn more about The Woodleigh Residences price by registering early for updates, or by visiting The Woodleigh Residences showflat.
NEARBY TO THE WOODLEIGH RESIDENCES CONDO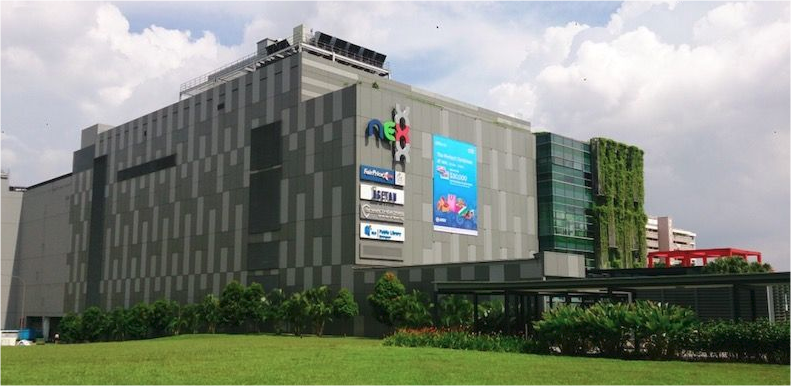 The estate for the upcoming The Woodleigh Residences in Singapore harvested jaw-dropping bids from top property developers for a reason. The site is surrounded by a number of appealing amenities for future residents to enjoy, and has been bought at a time when the private housing demand in Singapore is booming.
Below are some of the benefits residents of the upcoming condo can expect to enjoy as members of a flourishing community.
Nearby Schools
Investors will derive great benefit from the condo in terms of its close vicinity to superior education opportunities in Singapore. Nearby schools will provide convenience to families within The Woodleigh Residences, as the easy commute will likely prove beneficial for both young children and their parents.
Some of the schools located nearby include
Maris Stella School,
Cedar Girls' Secondary School,
Stamford American International School,
as well as other reputable schools nearby that are convenient for morning and afternoon commutes.
As the upcoming residence is located right next to Woodleigh MRT Station, near or far, commuting to school will be a breeze for families living within the condo.
Nearby Shopping Centres
Located right on-site alongside The Woodleigh Residences condo will be an upcoming retail mall, as well as a community club for residents to enjoy. The Bidadari estate will additionally feature several restaurants and shops, fulfilling the vision the Urban Redevelopment Authority (URA) have for the site – a 'Community in a Garden'.
The multiple amenities located within close vicinity to the upcoming residence will do much to connect residents as members of a thriving community, particularly as further developments planned by the URA are implemented within the neighbourhood of Bidadari New Town.
GOVERNMENT MASTERPLAN FOR THE WOODLEIGH RESIDENCES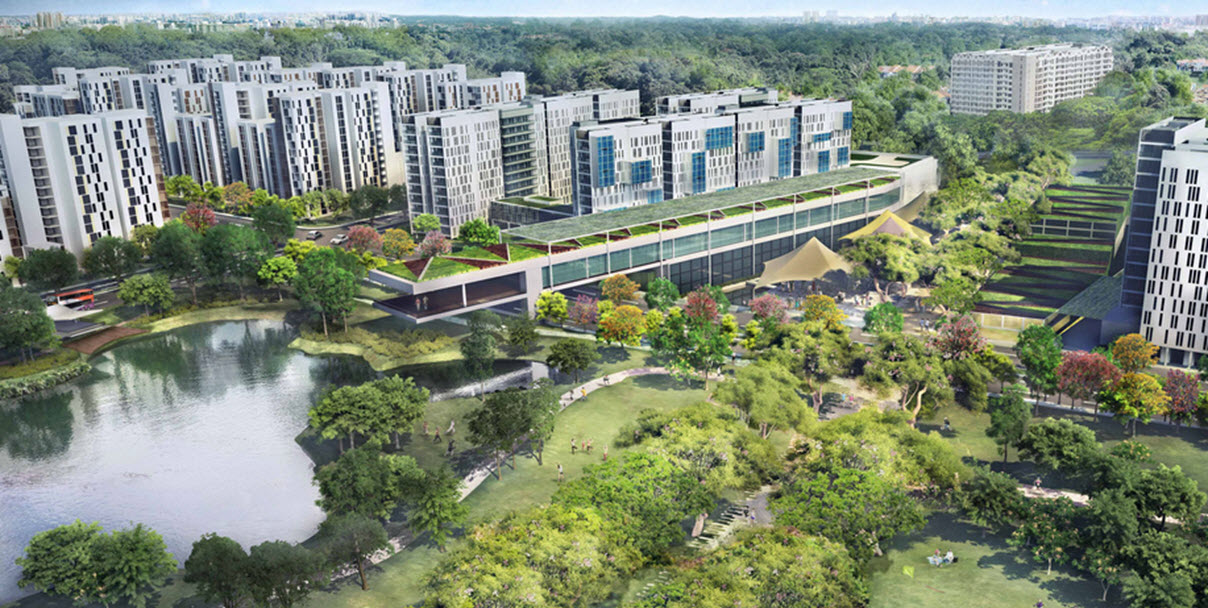 Bidadari New Town is one area that the URA has numerous developmental plans in store to further strengthen and beautify the community. The addition of private housing is one goal, as are further plans that will successfully convert the area into an appealing 'Community in a Garden'.
Bidadari New Town is to be transformed into a "distinctive and sustainable tranquil urban oasis" that will feature greenery within added parks, seamless and cyclist-friendly connection routes, as well as several leisure and recreation facilities to appeal to residents of all ages. From children to elderly community members, all residents can expect to find an aspect of the community that brings them pleasure and comfort as this neighbourhood of Singapore continues to flourish.
Last updated on 2018 April 20 04:04
Contact Me
Get in touch with me by filling in the form below, and I will get back to you as soon as possible.