Amber45
45 Amber Rd, Singapore 439886
| | |
| --- | --- |
| TOP | 10 November 2021 |
| Tenure | freehold |
| Total Units | 140 |
| Site Area | 146,701 sq feet |
| Property Type | Apartment / Condo |
| Developer | UOL Ventures Pte Ltd |
| Development | 22 Storey |
A freehold development located right in the heart of Marine Parade by UOL Group. The site was available for sale that has previously housed a landscaping and nursery business with a rich history of 30 years. Amber 45 Condo is located right in between 2 prominent condominiums, The Shore Residences and Sea View. The development is also within a short walk away from the upcoming Tanjong Katong MRT Station. Amber 45 UOL is also located near to many academic institutions as well as shopping centres located around in the Marine Parade as well as the Tanjong Katong area.
UOL Developer Impressive Track Record
UOL is one of the largest developer in Singapore with an impressive track record under its belt. UOL is publicly listed in Singapore and strongly believes in product excellent. It understands that buying a home for many is a lifetime commitment and UOL does not compromise on quality excellence. Every product is carefully planned and UOL has won many awards including the President's Design Award as well as FIABCI Prix d'Excellence Award. Amber 45 comes with many award winning designs for a premium living lifestyle at Tanjong Katong.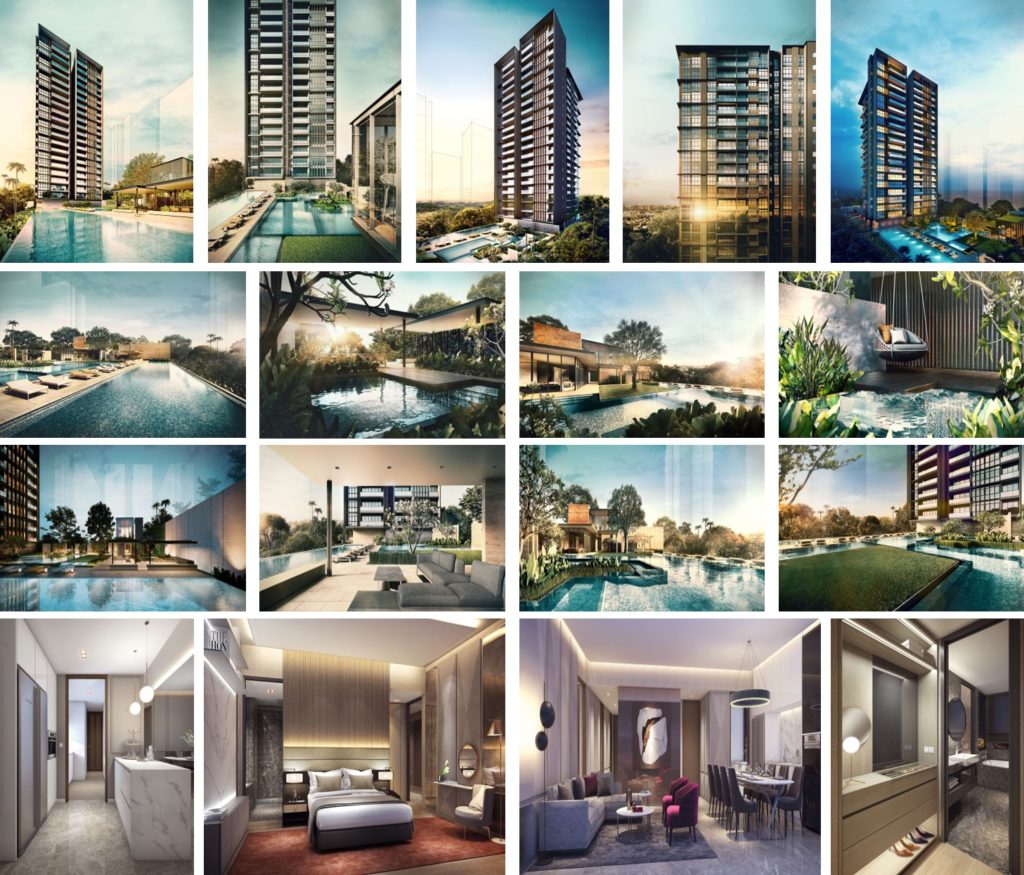 Katong Shopping Centre Near Amber 45
Katong Shopping Centre is a established shopping centre located at Mountbatten Road. It is one of the earliest shopping mall to open in Singapore and is home to many clothing and fashion apparels in Singapore.
Katong Shopping Centre is now home to many textile shops as well as maid agencies. There is also clinics and hair saloons situated in the shopping mall.
112 Katong Shopping Mall at 45 Amber Road
112 Katong is formerly known as Katong Mall and underwent extensive renovations. It has since been renamed to 112 Katong after its reopening to the public in November 2011. 112 Katong Shopping Mall features a Peranakan theme due to its location in the Katong area. 112 Katong serves as a anchor shopping mall around the Katong and Amber Road area.
There are many anchor tenants located in the development such as Golden Village, Food Republic as well as the Katong Marketplace. It is just 5 minutes walk away from Amber 45.
Amber 45 UOL Amber Road
Amber 45 Amber Road has full and unique facilities, which includes a guard house, clubhouse, function room, indoor gym, tennis court, 50m swimming pool, sun deck, BBQ pits & children's playground. The condo's facilities provide full family entertainment needs for your family and loved ones. Indulge in a serene and tranquil lifestyle right in the heart of Marine Parade.
Amber 45 sites on a prime piece of freehold land which represents a timely investment for UOL Group who is looking to replenish its land banks. Most of the launches recently are 99 years leasehold development and this freehold development will present an opportunity for buyers who are looking for a freehold land located in the Marine Parade area. Investing in property is a big deal and therefore financial calculations need to be done to ensure a prudent financial purchase for the plot of land.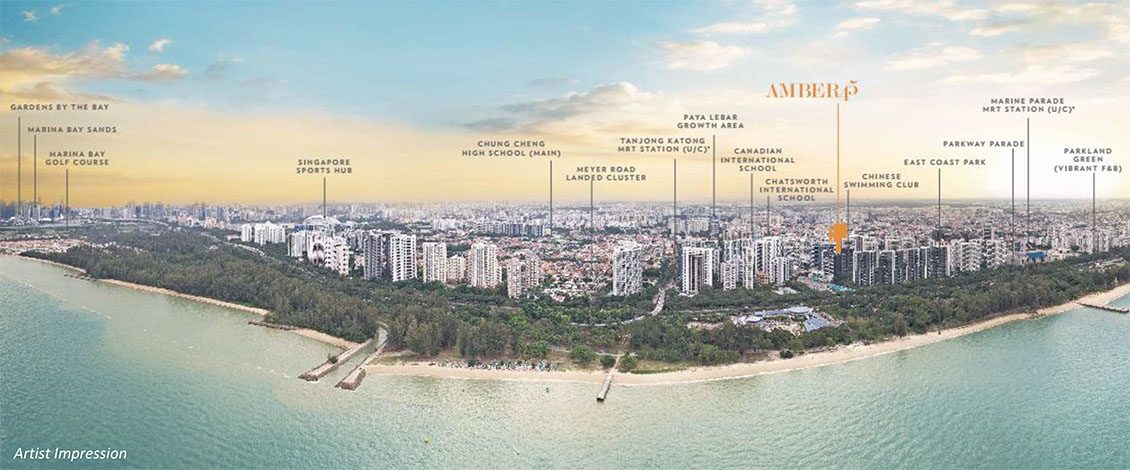 Amber 45 Location at Amber Road
Amber 45 Condo is also strategically located with many shopping centres located around in the vicinity. For example, the popular Parkway Parade, Katong Shopping Centre as well as 112 Katong are located near to Amber 45. Amber 45 Freehold Condo is also located near to East Coast Park where plenty of outdoor families are available for residents to spend some quality time with their family.
Freehold Development Amber 45
The recent tender results also indicated that developers are upbeat about the Singapore real estate market and that there are many buyers who are still keen on real estate investment in Singapore. The site belongs to the former Ban Nee Chen Nursery which is a landscape and nursery business for more than 30 years. Amber 45 will be located in between 2 iconic developments which is The Shore Residences and The Sea View. Amber 45 Condo represents a freehold development in the prestigious Amber Road area and is a timely choice for buyers who are looking for a freehold development along Amber Road. Preview for the development will be available soon and there are many win webpages which are advertising for the development. Please kindly register your interest for the development. We will be in touch with you shortly. We have a no spam policy and will only be in contact with you for showflat viewing and pricing release.
45 Amber Road Tanjong Katong MRT Station
45 Amber Road Condo will have around 190 prime freehold units spread over a 22-storey block located next to Tanjong Katong MRT Station on the Thomson-East Coast (TEL) MRT Line. There are also many established schools as well as eateries located around 45 Amber Road. Tanjong Katong MRT Station is expected to be completed in 2023.
Amber 45 Parkway Parade
Parkway Parade is a popular shopping centre by Parkway Holdings located at Marine Parade in Singapore. The mall underwent extensive renovations to include several anchor tenants in the shopping mall. The shopping centre is developed by Parkway Holdings and is near to Amber Road Amber 45. Residents of the development are a short walk away from Parkway Parade.
Some of the major anchor tenants located in Parkway Parade include Cold Storage as well as Giant. Mark and Spencers is also located in the development. In 2015, renovations were done to the mall to rejuvenate the environment and additions such as a cinema as well as new alfresco dining were added to Parkway Parade.
Tanjong Katong Primary School
Tanjong Katong Primary School is a popular school in Singapore that is located just minutes walk from Amber 45. The school has one of the largest enrolment of foreigners with one of the most diverse student population in Singapore. Therefore, students of Tanjong Katong Primary School as exposed to the culture of many countries in the institution.
Around 40% of the school population are foreigners residing in Singapore.Because of its diverse student population, the school also offers many co-curricular activities such as golf, cricket and bowling. Tanjong Katong Primary School believes that each and every child is different and individual attention is cater to the students to realize that unique potential to the fullest. The school emphasis on a holistic education throughout the curriculum.
Canadian International School Next to Amber 45
The Canadian International School (CIS) is an International Baccalaureate school that features a wide cosmopolitan school population with students from many different countries. CIS offers the International Baccalaureate programme for its students from Pre-Kindergarten to Grade 12. It is located near to Amber 45 along Tanjong Katong Road.
The Canadian International School first started in 1990 as a university preparatory day school but has since been renamed to Canadian International School. The CIS educational programme consists of five elements: Academics, Athletics and Activities, Service and Leadership, Outdoor Learning, and Arts and Creativity to create a more wholistic individual.
Tanjong Katong MRT Station Near to Amber 45
The residents at Amber Road will be able to rejoice as there is a new MRT Station to be constructed along Amber Road. The MRT Station will be located at the intersection of Tanjong Katong South and Meyer Road. The MRT Station will bring great convenience for residents living around the Amber Road area as this will link to the city area as well as the East Coast area.
Tanjong Katong MRT Station was build because of a successful voting exercise by the residents in the area. The town of Tanjong Katong is known in short form as Katong and is located in the central part of Singapore near to East Coast Park. There are many eateries located at Tanjong Katong as well as the Amber Road area. Local delights such as Katong Laksa are readily available at Katong.
East Coast Park – Near to Amber 45 Condo Tanjong Katong

This beach park land was reclaimed by the government off the coast and opened in the 1970s.With a man-made beach, The East Coast Park remains the biggest park in Singapore with a size of 185 hectares. The park can be accessed by public transport and also through personal means.
There are various enjoyments the park is able to offer in your leisure time. These enjoyments or attractions include; Food centers, Chalets, barbecue pits and various other amenities for a number of sporting activities.
There are about 8 restaurants with modern facilities within the park serving seafood. There are a number of local favourite dishes served including mee goreng, chilli crab and black pepper crab. To show how popular the food center is, most of the eating joints are often fully booked on most evenings. It is therefore important that you are able to make advance bookings to avoid any inconveniences that may be caused.
What is also essential to note is that most of the dining is done outdoor. This will suit you well in allowing you to be able to enjoy your favourite delicacy while at the same time be able to enjoy the cool breeze.
UOL Development – Developer for Amber 45 Condo
UOL is one of the leading developers in Singapore with an extensive portfolio of completed properties under its name. UOL first gain recognition as a developer of excellence quality through its projects Win Faber Gardens and Mount Echo Park. In the mid 1990s, it has started to develop high rise properties as well giving UOL extensive experience in real estate development in Singapore.
UOL not only does residential properties. Commercial properties such as Velocity as well as United Square became part of UOL property investments as well. Their latest shopping mall to be opend by UOL is OneKM Mall in Paya Lebar Central.
On the front of the landed developments, UOL Group has been fortunate to invest in a number including Cairnhill Plaza, Watten Hills, Faber Gardens and Westwood Park. One of the newest developments is The Clement Canopy, a 40-storey condominium located in Clement Avenue 1. In conclusion, even with the various investments the UOL group has been able to make and the numerous awards given for its achievements, the sky remains the limit for this company.
Amber 45 Marine Parade Shopping Centre
A wonderful and unique lifestyle awaits you at Amber 45 right in the heart of Marine Parade and Tanjong Katong. Please see Amber 45 site plan and floor plans for more information.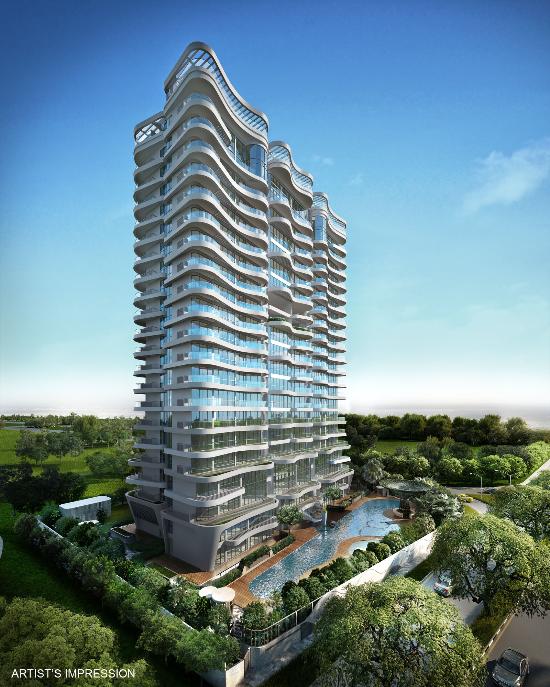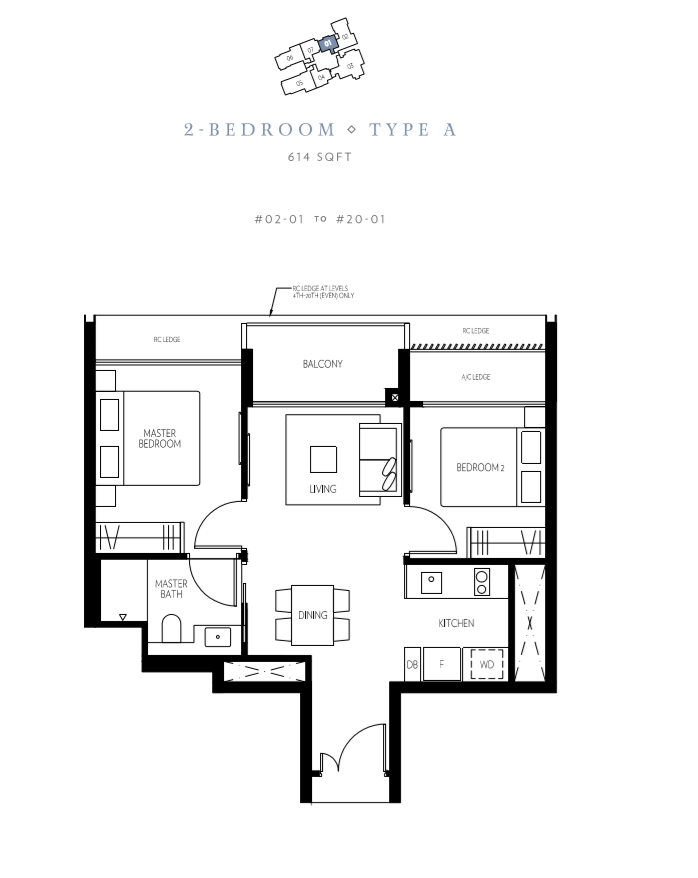 Gallery
(1 Video)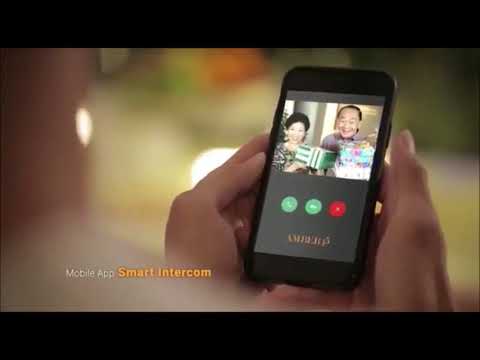 Last updated on 2018 April 14 02:04
Contact Me
Get in touch with me by filling in the form below, and I will get back to you as soon as possible.