Wallich Residence, Singapore
3 Wallich Street 078882, Singapore 078882
| | |
| --- | --- |
| TOP | H2 2017 |
| Tenure | 99 |
| Total Units | 181 |
| Site Area | 161,708 sq feet |
| Property Type | Apartment / Condo |
| Developer | Guocoland - Perfect Egle Pte Ltd, Belmeth Pte Ltd & Guston Pte Ltd |
| Development | 64 Storey, 290 Metres High |
DEVELOPMENT UPDATES
06/3/2017: Chinese New Year Promo For Starbuy Units. 1 Up to 22% Discount . Kindly Register To Find Out More About Starbuys & Discounts.
16/02/2017: Choice units are still available. Schedule an appointment today to experience living in Wallich Residence
16/12/2017: #45-02 And # 43-04 - 1 bedroom units sold. Viewing Is Strictly By Appointment Only. Jan Schedule Viewing Out Soon.
13/12/2017: #42-07 - 4 Bedroom unit sold. 1/2/3/4 Bedroom Showflats Are Available for Viewing. By Appointment Only.
A WORLD OF POSSIBILITIES
Wallich Residence is the premium residential development that caps Tanjong Pagar Centre by Guocoland Limited.
Located from the 39th to 64th floors, it is Singapore's tallest residential development, with each home impeccably finished with top-of-the-line materials and fittings.
ABOUT WALLICH RESIDENCE
Nestled at the pinnacle of Tanjong Pagar Centre (rising above the Tanjong Pagar Station), an ambitious luxurious building at the focal point of the Tanjong Pagar precinct, Wallich Residence in the city Central Business District.
An Integrated private development comprising Guoco Tower by Guocoland Limited, a 38-storey Grade A office block, a luxury executive hotel, premium shopping and F&B space and 181 prestigious dwelling homes (Wallich Residence). Wallich Residence is a landmark development transforming Tanjong Pagar Centre into a new heartbeat of the CBD with its dynamic mix of offices, retail and accomodation elements.
The sale units are located from the 39th to 64th floors, Wallich Residence is Singapore's tallest in Wallich Street Singapore.
This limited collection of 181 luxury apartments immerses residents in a world of sophistication with unparalleled views and four private levels of lifestyle amenities as Singapore's tallest.
LIVE IN A MASTERPIECE
Design by renowned architect Skidmore, Owings & Merrill. Featuring one-of-a-kind interiors. With unparalleled views starting from 180 m above average water level, each home is impeccably finished with top-of-the-line materials and fittings.
LIVE AT THE TOP
Cloud 220 & Social 180: a crowning triplex of amenities — located at the top, 220 meters above sea as Singapore's tallest apartment — that spans eating, entertainment, fitness, pool and spa, abounding with cinematic views of the Singapore's tallest Central Business District.
LIVE IN STYLE
Skidmore, Owings & Merrill — an American architectural, urban planning, and engineering firm — have finished every residence with a specially-designed palette, masterfully amplifying space, light and the iconic building's architecture at 3 Wallich Street.
FOUR LEVELS OF AMENITIES AND FACILITIES
One Main Lobby / Concierge
Residential Lobby & Lounge
Level 39 – Social 180 (180m above sea level)
BBQ Pits, Cabanas, Viewing Deck Garden, Viewing Deck, Gym, Casual Dining Rooms, Infinity Pool, Dipping Pool, Jacuzzi, Changing Rooms, Steam Room
Level 52 – Cloud 220 (220m above sea level)
Library, Theatrette, Networking Suite, Sky Gardens, Gourmet Dining Room
Level 62 – Apex
The Viewing Observatory and Airdeck
THE NEW HEART OF THE CBD
Wallich Residence sits at the pinnacle of Tanjong Pagar Centre, an ambitious vertical city that will be the focal point of the Tanjong Pagar precinct. A mixed development with a dynamic mix of commercial, shopping and residential elements, Tanjong Pagar Centre will be the landmark development for the area and could be the last properties as well.
WALLICH RESIDENCE PRICE
1-Bedrm (646 sq ft) – from S$1.932 million
2-Bedrm (861 sq ft) – from S$2.515 million
3-Bedrm (1,098 sq ft) – from S$3.572 million
4-Bedrm (1,658 sqf) – from S$5.77 million
Penthouses (3,509 sqf) – from S$16 million to S$18 million
Super Penthouse - indicative S$110 million
Wallich Residence is the tallest integrated development in Singapore. It has a leasehold tenure and measured 290 metres and has 64 levels. This district 1 project is exclusive by Guocoland. In addition, Wallich Residences address is in the heart of the CBD area at 3 Wallich Street. The three bedrm is a good buy with best attractive psf.
This tallest luxury condo is rare due to many factors. Firstly, Guocoland is a renowned international developer with high standard. Secondly, this residential development bears a luxurious address known as Wallich Street. This is a private street exclusive to this integrated luxury project. Wallich Residence is built together as one with hotel, commercial, retail as well residential use. All dwelling apartments are from level 39 to 64 floors. This tallest building has 5 luxury penthouses units and unique entertainment facilities that is different from other condominium. Wallich Residence has a theatrette for entertainment, business conference room for networking, library and private dining for family space on Cloud 220. Social 180 has a sky garden, infinity pool and a gym. This level is designed with breathtaking best view of the marina bay view to enjoy. Attendant service is available to the residents and not limited by the range of bedroom. The size of the apartment is from 614 to 21,108 sqf. It comprises of 1 bdrm model to the super penthouse.
The height of Wallich Residence is truly amazing as Singapore's tallest building. The venue can be access directly from Tanjong Pagar MRT Station. Living in here is a urban experience in central Singapore. The address is not limited within the CBD zone. There are quality and affordable dining nearby too. Market, park with lots of greenery can be searched from within close distance. The residents could also make personal enquiry through the concierge as part of the value add service at 3 Wallich Street.
In the latest Dec review study, Wallich Residence offers an attractive psf price. In term of the sales launch, the super penthouse was sold to James Dyson recently around Dec date. Wallich Residences properties viewing can be arranged through email or contact +65 6100 1308. Buyers could leave us a message or your mobile number, our sales consultant is happy to share with your our price and floor plan of the property.
We wish that all pte buyer is please to share on your lovely home experiences at 3 Wallich Street Singapore. We thank you for your journey with us.
Enjoy the many flavours life has to offer
WALLICH RESIDENCE LOCATION
Wallich Residence is located right above Tanjong Pagar Centre, in the heart of District 2 in Singapore – right above Tanjong Pagar MRT Station at 3 Wallich Street, Singapore 078882.
It is situated in the heart of Tanjong Pagar, an area not just being well-known as the busiest area in Singapore, but for its rich historical and cultural background. Now it has become a district with a vibrant mixture of shopping, cultural and numerous private residential developments.
One of the most exciting plans ahead from the venue of Wallich Residence is the future development of the Greater Southern Waterfront, which will see existing PSA ports make way by freeing up almost 1,000-ha of land for Singapore's next waterfront city.
Apart from the exciting transformation plans ahead, Wallich Residence offers seamless connectivity to other parts of Singapore. Not only residents will enjoy direct access to Tanjong Pagar MRT Station, major expressways such as Ayer Rajah Expressway (AYE) and the Marina Coastal Expressway (MCE) will help get you to places such as the Changi Airport (in approximately 16 minutes), Orchard Road (in approximately 8 minutes) and Marina Bay (in just less than 5 minutes) by car.
If you are not intending to go too far out for a meal, drink or even groceries, there are already plenty of bars, cafes, restaurants and at least 2 supermarkets within the Tanjong Pagar precinct itself.
AMENITIES & FACILITIES WITHIN WALLICH RESIDENCE AT TANJONG PAGAR CENTRE
Wallich Residence – the residential component of Tanjong Pagar Centre is only part of the "big picture". The entire complex consists of several components.
Guoco Tower which comprises of 890.000 square foot (sq ft) of Grade A office spaces spanning over 21 floors, a 6-storey retail & dining podium of around 100,000 sq ft and a 5-star business hotel managed by Sofitel. There will be a 150,000 sq ft urban park with lush greenery landscapes, gardens and a city room which can be used for events and other forms of activities.
Within Wallich Residence itself, it has a total of 4 levels of amenities, from its signature concierge services, a breathtaking infinity pool on the 39th floor, a private library, a theatrette and private dining on the 52nd floor, and the stunning sky observatory deck on the 62nd floor.
At this classy project, it doesn't just stand apart from the rest of the residential developments in the area by its sheer height, but also by the quality of living being offered.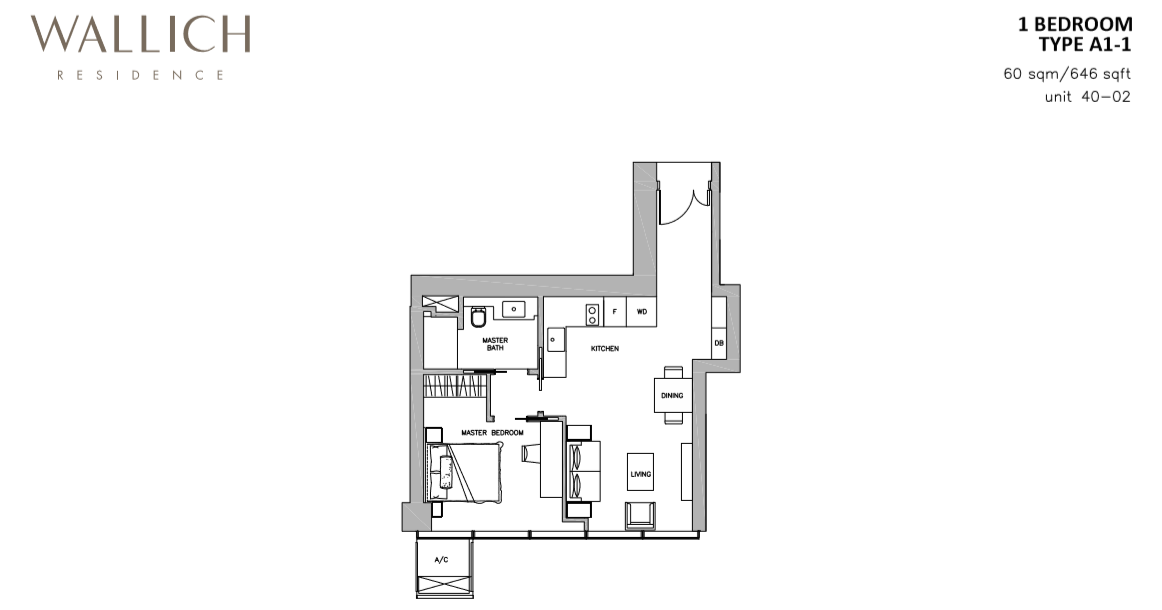 Gallery
(1 Video)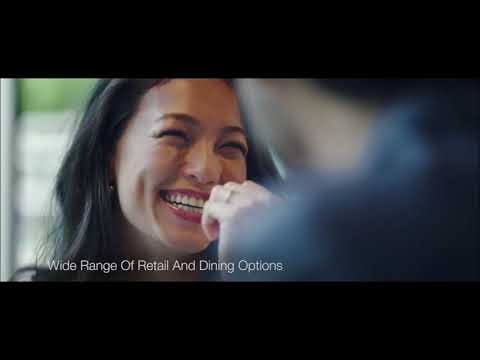 Last updated on 2018 April 08 10:04
Contact Me
Get in touch with me by filling in the form below, and I will get back to you as soon as possible.