TWIN VEW庭维苑
West Coast Vale, Singapore
| | |
| --- | --- |
| TOP | 2021 |
| Tenure | 99 |
| Total Units | 520 |
| Site Area | 16,378 sqm |
| Property Type | Apartment / Condo |
| Developer | China Construction (South Pacific) Development Co. Pte. Ltd. |
| Development | 2 Towers + 36 Storeys |
West Coast Vale is quickly becoming known for one of the hottest properties in Singapore. The latest launch, Twin Vew. The land parcel for the residential development project is situated at West Coast Vale in District 5. This land parcel of 16,378.3 square meters has been auctioned off with a 99-year old lease. The location of Twin Vew is the biggest draw for the buyers. It offers all kinds of amenities and facilities to the future residents of the project. Here are all the latest updates about the Twin Vew condominium project.
AMENITIES IN THE VINCINITY
There is no lack of shopping facilities around the Twin Vew. The first stop for your daily shopping needs should be the Clementi Mall which you can reach very easily. There is a wide variety of shops in the famous Clementi Mall. You can find everything from stationery and electronics to kids' items, jewelry, clothing, and so much more at this one shopping destination. But, you do not have to shop for everything here because you have so much more to explore. You can find supermarkets like Giant, Cold Storage, Sheng Siong, and Fairprice in the vicinity too.
Other shopping malls that are waiting for you are the West Coast Plaza, Jurong East Mall (JEM), IMM, BigBox and Westgate. You can always find something to suit your budget. If you still want more, head over to the bustling commercial districts of the Marina Financial District or the Orchard Shopping Area. You will have a dizzying array of choices from high-end retails shops to malls. There is absolutely nothing that you cannot find in these commercial hubs.
Even if you are not in a mood to buy anything, you can just do window shopping with your friends, enjoy some good food, and make a day out of it.
JURONG LAKE DISTRICT
Twin Vew is very close to the Jurong Lake District. This is one of the biggest perks of living at this address. Jurong Lake District has been touted as the next Central Business District of Singapore and rightfully so. The district has been created with the intention of creating more jobs, leisure activities, and world-class amenities in the areas where people live. West Coast Vale is one of the closest areas to this business district, and hence the one that will reap the most benefits from it. The 70 hectares of area around the Jurong East MRT Station is being transformed into a hub of commercial activity. This is the largest center of commerce outside of CBD. This means that there is a huge impetus from the government to create new jobs in this region. So, no matter what industry you work in, it is more than likely that some of the companies related to your trade will have an office here. So, if you choose Twin Vew condos, your office will be a stone's throw away from your home. And mind you, as the business district develops, the rate of the development around it is only going to quadruple.
If you are currently working at the Central Business District, you will still have it easy. The Twin Vew condos are a short 15-minute drive from the CBD, because the future residents are connected directly to it via The Ayer Rajah Expressway.
If you work in any kind of retail business, then you can also find loads of job opportunities at the Orchard Shopping Area and the Marina Financial District. There is also a proposed International Business Park in the offing in the vicinity of the project, which will bring even more jobs for the local people.
MEDICAL FACILITIES
As already mentioned, this is a pretty well-developed area. So, there are many people that already stay in the neighborhood. Hence, medical facilities are a given. There are many small and big clinics around the condo site. However, the few notable ones include National University Hospital, Jurong Community Hospital, and Ng Teng Fong Hospital. All of these hospitals provide specialty care and of course, they are open at all hours. So, you are always a short 10 minutes away from quality healthcare when you live at Twin Vew.
PLACES OF WORSHIP
Singapore is a city of multiple cultures and religions, so it is always nice to meet people of similar faith here. It certainly gives a sense of belonging to people of all faiths. Twin Vew condos are thoughtfully designed residences. So, it is obvious that they took this spiritual need into consideration as well. Around the neighborhood, you will find a lot of places of worship for different faiths. There is the Ang Chee Sia Ong Temple on the West Coast Road, Westside Anglican Church on West Coast Walk, Masjid Tentera Diraja on Clementi Road, Masjid Darussalam on Commonwealth Avenue (W), Church of the Holy Cross on Clementi Avenue, Sri Arulmigu Murugan Temple, and more places of worship in the vicinity. So, no matter which faith you follow, you will always find a place to get in touch with your spiritual side.
LEISURE ACTIVITIES
How you spend your leisure time totally depends on your likes and dislikes. But, Twin Vew condos does a pretty good job at offering their future residents a wide variety of leisure activities to choose from. You already know that you are living in a shopping haven. So, no matter how big of a shopaholic you are, you will be content.
The options for restaurants, hotels, and street foods are also aplenty. Thanks to the many shopping spaces, there are many areas that serve delicious and affordable grub. To get a local taste, head to the Foodcourts at Westgate, which is next to the Jurong East MRT Station. Then there is the NTUC Foodfare at the Clementi Mall. There are many hotels and magnificent restaurants in the Marina Financial District as well. Future residents will also be able to tantalize their palates with the myriad cuisines that will be made available to them at the upcoming mixed development project, NeWest.
Not an avid shopper or a foodie? Want to spend your evening playing sports? Then, you can join the nearby Jurong Country Club. You can indulge the fitness freak in you. There are many activities like swimming that you can enjoy at the club. This is not even your only option. You can choose between the many sports facilities that are available to you. These include Clementi Sports Club, Avenue Sports Hug, West Coast Recreation Center, and so much more.
If you do not like the crowds, then you can always go out for a calm and serene evening. This is a private estate development. It is inherently quiet and peaceful. You can sit in, bask in the Vew that your unit offers. You can go out to enjoy another type of peaceful experience. You have the Sungei Pandan in the back. It really does not get quieter than this in the city. There is also the Pandar Reservoir. Go out for a walk or pack a picnic with your family. The fresh air and the greenery all around you is going to rejuvenate your senses.
GOOD INVESTMENT OPPORTUNITY?
Considering everything you know about the property, what do you think? Of course, it is a great investment. First of all, the location of the project makes it score high in the market. It is near to major business districts and commercial areas. So, it will save people a lot of travel expenses. Moreover, proximity to the centers of job creation makes it a great site for rental as well. People who work in these business districts would love to live close to their places of work.
Secondly, Twin Vew is located in an area that is already well-developed. Parc Riviera, which is just next Twin Vew, is completely sold out. Why? Because the location of the condo offers a unique proposition. It is close enough to the city, so that you can enjoy all the conveniences of a modern life and travel across the entire city easily. On the other hand, it offers a green belt for its residents to live in a rejuvenating environment.
The development of the business district in the vicinity means that even the Government is taking a keen interest in the region. Infrastructure development is only going to get more aggressive. So, it is almost certain that the prices of the property will go up in the near future.
This is also seconded by the bullish move by the developer. The bid placed by the developer is optimistic. This means that they are anticipating some growth in the region and in the real estate market as well. This is a developer that has been in the business for more than 20 years and is known for being cost-efficient. So, a generous bid by the developer is an indication of the good times to come.
So, Twin Vew is indeed an investment that is going to give only high returns in the future. Undoubtedly, the property is going to sell like hotcakes. Make sure that you make the right move before it's too late. Not many properties offer the kind of value that Twin Vew has to offer.
FINAL THOUGHTS
Twin Vew has created a lot of buzz even before their launch. And there's a reason for that. They offer everything a homeowner is looking for, and then some more. So, if you are searching for a home right now, consider Twin Vew as an option. Choose the type of unit that suits you, and invest in a great asset. Given how well the market has responded to the development, it will only earn you profits in the future.
Clementi MRT Station in Clementi Town
Residential developments that are located near MRT stations are more advantageous than those that are not. It will only take few minutes drive to reach Clementi MRT Station from Twin Vew Condo.
Also, buses are present around the area of Ayer Rajar Expressway (AYE) to take you to Clementi Town in less than 10 minutes. Clementi MRT Station is surrounded by serveral establishments, including CityVibes, 321 Clementi and Clementi Mall Shopping Centre. The bus stop is at Clementi Bus Interchange.
For 20 to 30 minutes drive, residents can reach the main business district and other major establishments and roads in Singapore such as Orchard road, Shenton Way and the Marina Bay Financial Centre (MBFC).
In addition, The new Central Business District (CBD) at Jurong East, which consists of business parks and hub, allow owners Twin Vew Condo to enjoy good rental yield with many working professional foreigners who work around the area.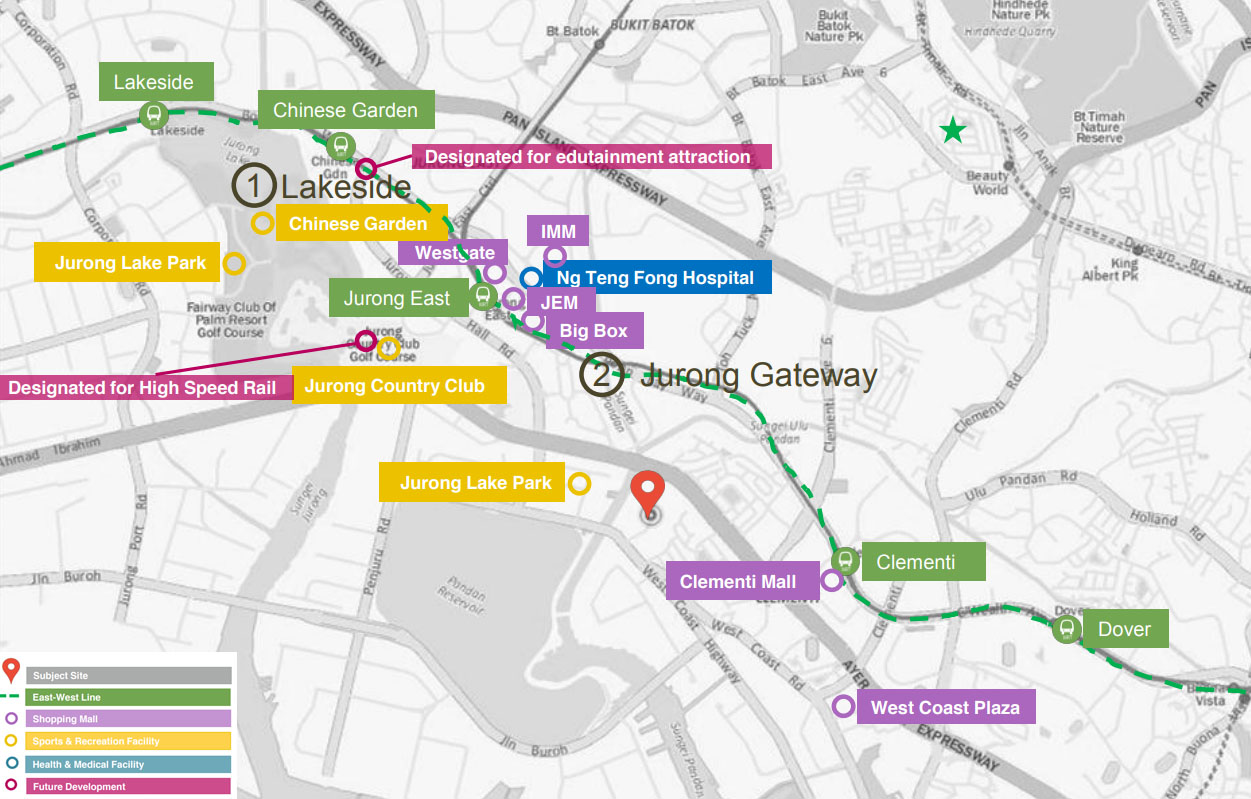 Gallery
(1 Video)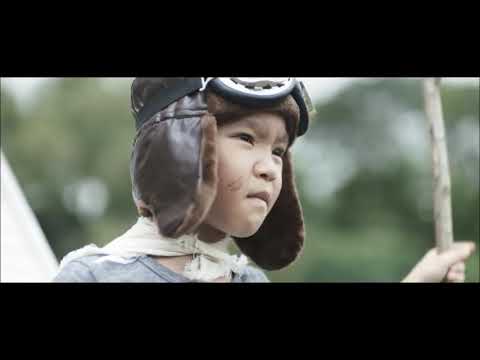 Last updated on 2018 April 07 05:04
Contact Me
Get in touch with me by filling in the form below, and I will get back to you as soon as possible.