Pasir Ris 8
8 Pasir Ris Drive 6, Singapore
| | |
| --- | --- |
| TOP | 3Q 2021 |
| Tenure | 99 |
| Total Units | 487 |
| Site Area | 95,010 sqm |
| Property Type | Apartment / Condo |
| Developer | Phoenix Residential Pte Ltd and Phoenix Commercial Pte Ltd (JV between Allgreen Properties & Kerry P |
| Development | Mixed-Use Development comprising 2 basements for carpark and commercial use, with underground linkway, a 4-storey podium comprising bus interchange, HDB town plaza, polyclinic and 7 blocks of 10-11-storey residential flats |
Pasir Ris 8 is a brand new mixed commercial and residential development by Allgreen Properties and Kerry Properties. The residences next to Pasir Ris MRT station must be integrated with a bus interchange, a polyclinic, a town plaza, and can yield up to 600 private homes. The maximum permissible gross floor area is 95,010 sqm, with a proposed gross plot ratio of 2.5.
KEY SELLING POINTS
Highly Sought After by Home occupiers and investors.
One stop for all unparalleled conveniences & seamless connectivity
A premium lifestyle with MRT, retail and amenities at your doorstep
Saving costs from less travelling
Higher chances of Passive Income
Increasing Location Value
Integrated developments only make up 1.3% of the total number of private residential units nationwide.
Currently, only 8 out of all existing 119 MRT stations, or 6.7% have integrated developments with residential, commercial uses and a bus interchange.
Pasir Ris 8 is the 10th integrated development that is seamlessly connected with both MRT station and bus.
Welcome To The New Pasir Ris
Known for its beaches, parks and recreational facilities, Pasir Ris is still your laidback beachfront town, only so much more. It's your reinvigorated urban sanctuary with a brand new transformed town centre, now a vibrant hub.
Get closer to nature with Pasir Ris' new park upgrades and new housing by the park. Be a part of your new neighborhood with enlivened community spaces in Pasir Ris Town Plaza. Enjoy improved connectivity with the future Cross-Island Line.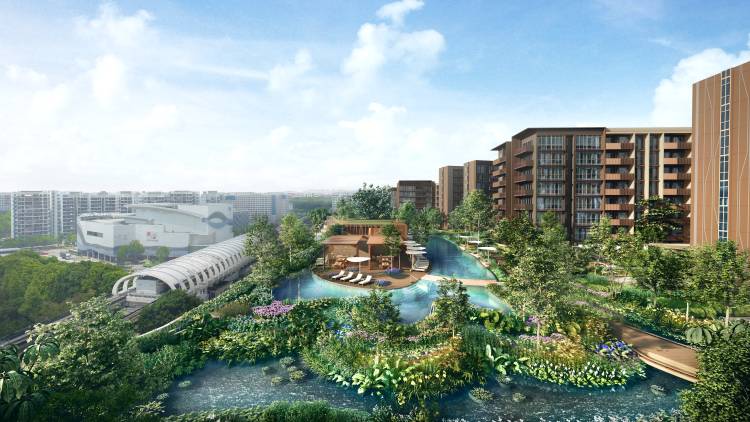 Last updated on 2021 March 15 08:03
Contact Me
Get in touch with me by filling in the form below, and I will get back to you as soon as possible.