The Iveria
2 Kim Yam Rd, Singapore 239320
| | |
| --- | --- |
| TOP | Dec 2022 |
| Tenure | freehold |
| Total Units | 51 |
| Site Area | 1,364.90 sqm |
| Property Type | Apartment / Condo |
| Developer | Macly Iveria Pte Ltd |
| Development | Proposed residential development comprising 1 Block of 18-storey residential flats with basement car park and provision for a swimming pool at roof terrace |
The Iveria is a brand-new luxurious development in the highly sought-after River Valley locale of Singapore. The former Riviera Point condominium was acquired by Macly Iveria Pte Ltd, a wholly owned subsidiary of Macly Group and at the price of S$72 million through a successful collective sale effort. The local real estate developer is best known for their niche and boutique developments spanning from residential to hospitality sector such as Lloyd's Inn and other overseas ventures.
Nestled along Kim Yam Rd and River Valley Rd, it takes up a strategic corner position that allows a combined street frontage that extend beyond 65 metres on both ends. At home and from the higher floors, it unveils itself to a generous unblocked view towards the glitzy Orchard Rd (The Istana), and the City Skyline of our Central Business Districts (CBD) for the distinguished home owners.
The land sale price of this freehold development works out to S$1,641 per square foot per plot ratio (approx.), empowering Macly Group with the flexibility of pricing The Iveria more attractively and reasonably moving forward. If you're looking to invest wisely, this is the perfect opportunity now!
It is a high-quality and luxurious boutique development that sits on an elevated site, stamped with a Prime District 9 address in River Valley precinct, was traditionally labelled and perceived as an upscale residential enclave in Core Central Region of Singapore consistently. The locale comes with plenty of great amenities, appealing to most young urbanites who aspire in residing within a cosmopolitan neighbourhood of River Valley, Robertson Quay, as well as Orchard.
With frontages onto both River Valley and Kim Yam Road where the cluster of low-rise shophouses congregate, it offers residents of The Iveria Condo an open view to the immediate surroundings. Not only does it present an astonishing viewpoint towards the Downtown Core and the City State's main shopping belt, home owners from the lower floors will also be greeted with some deep, verdant greenery thriving from the predominantly low-density residence of Oxley Road community.
Residents of The Iveria condo will be extremely well served by a myriad of latest lifestyle trends, round-the-clock entertainment and the vast F&B options conveniently situated at nearby Robertson Quay, Mohamed Sultan, Great World City, Killiney Road and the ever-bustling Orchard Road.
The site will also be well served by various mode of public transportation such as the Great World MRT Station (Thomson-East Coast Line), which is strategically positioned less than 600 metres away. It is also within a 10 minutes' walk to the Somerset MRT Station (North South Line) if required by the non-driving residents of this beautiful residential development.
How to Proceed?
The Iveria Condo by Macly Group is ready. If you'd like to learn and uncover more in-depth details of this new project with us, kindly indicate your interest online for the following up as well as the exclusive invitation to our showroom.
Location of The Iveria is adjacent to both Urbana and Martin Place Residences, neatly tucked away in a strategic corner of Kim Yam Road and River Valley Road. Across the street where you will find rows of shop house units operating their businesses such as Wetterling Teo Gallery that showcases some contemporary fine art pieces from the Top American and British Artists, The Kitchen Society where you can have some culinary classes, private events planned or even designing your lifelong dream kitchen with them at their studio too!
For the eco-friendly and non-driving individuals, the newly built Great World MRT Station is only less than 600 meters away from The Iveria. A Thomson-East Coast bound train that will take you up north to Woodlands and down south to Shenton Way, Marina Bay, Gardens by the Bay and through the stretch of our entire east coast territory.
With such a comprehensive mode of transportation available that includes the nearby Somerset MRT Station, it will certainly shorten the duration required of you getting around in and out of town. By investing your future in this strategic and freehold location, you won't go wrong with it.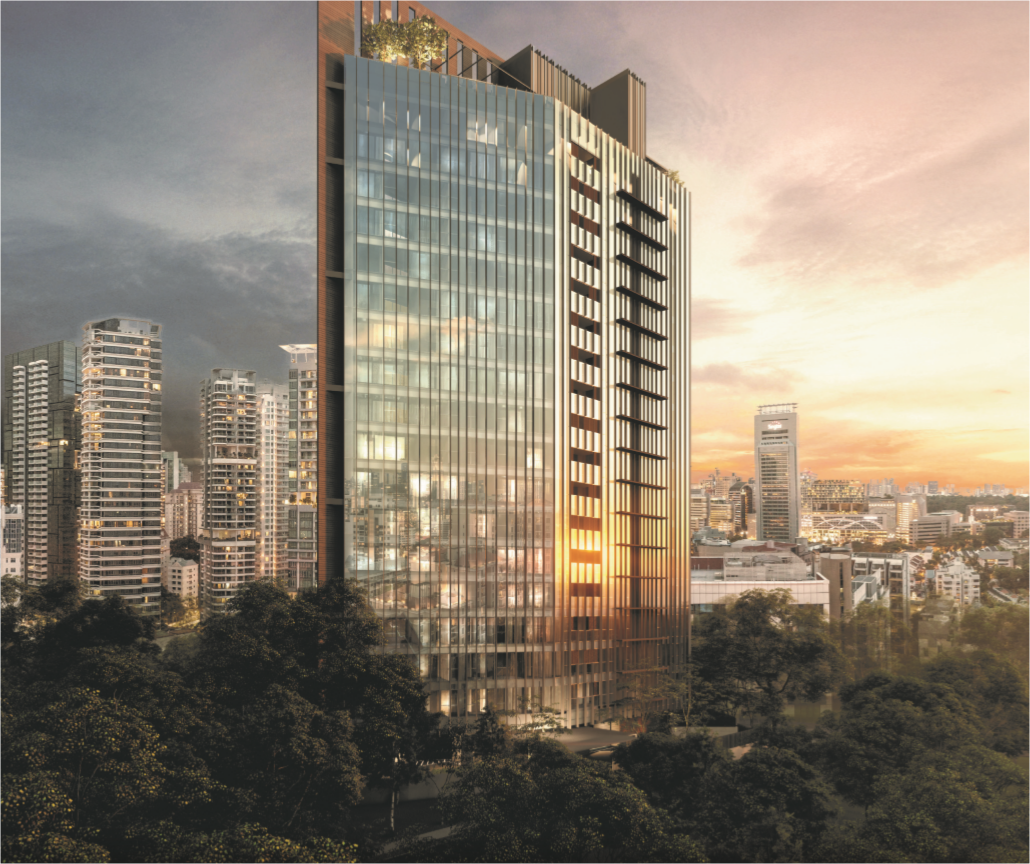 Last updated on 2020 March 11 07:03
Contact Me
Get in touch with me by filling in the form below, and I will get back to you as soon as possible.