Parc Esta
838 Sims Ave, Singapore 400838
| | |
| --- | --- |
| TOP | 31st December 2022 |
| Tenure | 99 |
| Total Units | 1399 |
| Site Area | 376,713 sq feet |
| Property Type | Apartment / Condo |
| Developer | MCL Land |
| Development | 9 Blocks of 18-Storey Residential Flat Development; 1,399 Residential Units & 5 Shop Units |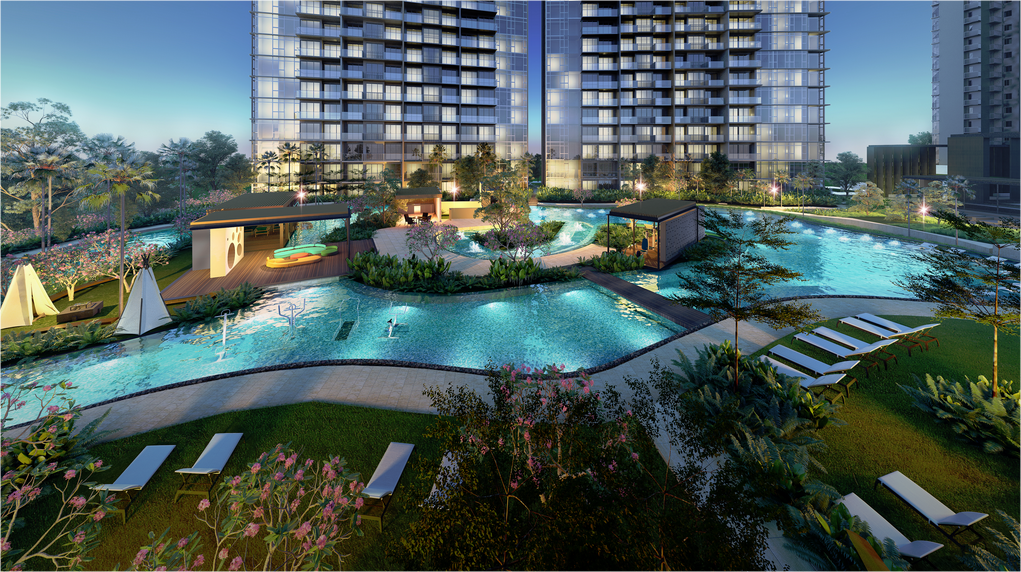 Parc Esta MCL Land is a 99 years leasehold development that is the former Eunosville HUDC Estate bought over by MCL Land. Parc Esta Condo represents a timely new development in the mature town of Eunos where there has been no new launches for an extended period of time. The development is close to many shopping centres, eateries as well as established institutions located around the Tanjong Katong and Eunos area. Public transport amenities are also great as Parc Esta is near to many of the buses along Eunos Road and located near to Pan Island Expressway (PIE).
Parc Esta MCL Land Condo Project Details
The Parc Esta is situated in a great location, with lots of nearby things both necessary and luxury. Below we have included a list of some of the key amenities that are in close proximity to the Parc Esta. Eunos MRT train station Eunos Primary School Manjusri Secondary School Joo Chiat Complex Shopping Mall One KM Pet Store Pan Island Expressway Singapore Post Centre Shopping Mall Maha Bodhi Primary School. Parc Esta project details and information can be found here.
Parc Esta Project Details Former Eunosville HUDC Enbloc
Parc Esta is a cardinal piece of land which after redevelopment can be transformed into a highly desirable premium condominium, offering various facilities and at the same time located at a strategic point, thus giving you full and easy access to Eunos Crescent Market and Food Centre as well as other local markets such as Geylang Serai Market which offers authentic Malay food and shops such as of bakeries, general stores, and a 24-hours food court. And not to forget that Food Centre, One KM Mall and East Coast Park are also pinpointed near Parc Esta to provide unmatched relaxation and facilities to spend time with family.
Parc Esta Former Eunosville Enbloc
Parc Esta Former Eunosville HUDC is distinctive and extraordinary estate which boasts of several eccentric provisions including a guard house for round the clock security, a clubhouse, an indoor gym, barbeque pits, a 50m swimming pool, a tennis court, sun deck and a children's playground. The condominium provides every facility required by your family and loved ones to enjoy and get entertained to the fullest.
Former Eunosville Maisonettes and Walk Up Apartments
Parc Esta is the former Eunosville estate that is a privatized HUDC that was build in the 1980s that consist of 330 units located in the plot of land next to Eunos MRT Station. The collective sale is the 2nd highest ever achieved after the sales of Farrer Court which is the present D'Leedon. Analyst note that the price paid for the plot of land is reasonable given the upswing market and the plot of land was sold to Jardine Matheson Group which is a unit of Hongkong Developer MCL Land. Eunosville HUDC consist of 255 maisonettes over 6 residential unit blocks and 4 walk-up apartment blocks with 75 units. The expected selling price based on the acquisition price is around $1,700 – $1,750psf.
Parc Esta Site Plans and Floor Plans Available Here
An estimated $194 million is required to top up the land to a fresh 99 years lease and currently, the lease of the land is at 71 years. Parc Esta can be redeveloped into a luxury condominium with a plot ratio of 2.8 which now sits on a 376,713sqft of prime piece of land next to Eunos MRT Station. Parc Esta is primely located near to many amenities such as Eunos Crescent Market and Food Centre as well as other local markets such as Geylang Serai Market and Food Centre. Parc Esta offers unparalled convenience for grocery shopping as well as transport options as it is located next to Eunos MRT Station as well as Eunos Bus Interchange.
Parc Esta Former Eunosville
Parc Esta Condo is also strategically located with many shopping centres located around in the vicinity. For example, the popular Geylang Serai Market and Food Centre, Paya Lebar Square as well as One KM Mall is located near to Parc Esta Eunos MRT Station. Parc Esta MCL Land Condo is also located near to East Coast Park where plenty of outdoor families are available for residents to spend some quality time with their family.
Parc Esta Collective Sales This Year
The recent collective sales for Eunosville marked the 4th collective sales this year after One Tree Hill Gardens, Rio Casa as well as Goh & Goh Building. Even though the collective sales market has started to pick up again, developers are still taking into consideration the cooling measures such as the Additional Buyer's Stamp Duty as well as Total Debt to Service Ration (TDSR) and are still cautious on their bids. This means that Eunosville bid is not excessively high and therefore buyers of Parc Esta MCL Land are not paying too high a price for the development.
Abut Developer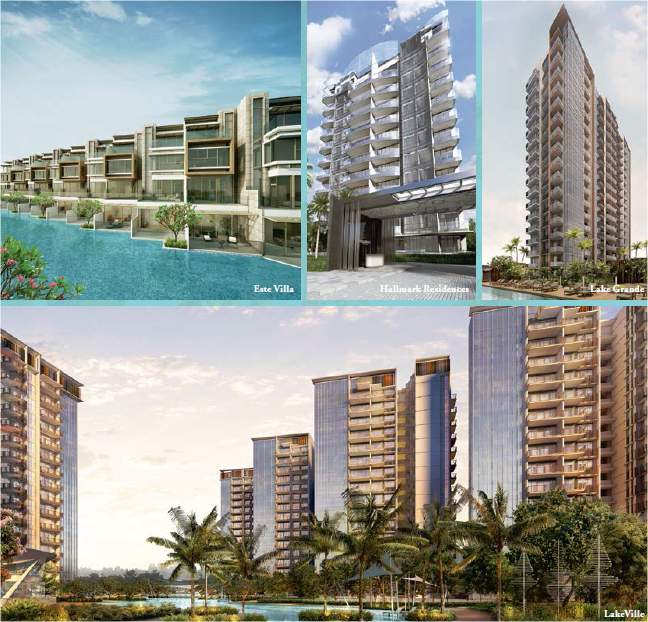 Hongkong Land was founded on 2nd March, 1889 by two of the illustrious and celebrated businessmen Sir Paul Chater and James Johnstone Keswick.
The MCL Land is a well-known property group in Singapore and has built various premium residential buildings under its name over the last 50 years. Over the years, Hong Kong Land and MCL Land have built a strong foundation and and excellent reputation of serving to their clients and hold key interests in premium commercial and residential property holdings across Asia and has almost 800,000 square metres of property across Asian cities including Hong Kong, Singapore, Beijing, Jakarta, Hanoi, Phnom Penh, Macau, and Bangkok.
MCL Land, which was formerly known as Malayan Credit Limited. Hongkong Land is 50% owned by Jardine Matheson Holdings. In Singapore, MCL Land has several projects including the Alexandra House and Chater House in Hong Kong; One Raffles Link, Marina Bay Link Mall, Marina Bay Financial Centre in Singapore. Overseas project include World Trade Centre in Jakarta; Central Building in Hanoi; Gaysorn in Bangkok; WF Central in Beijing ; and One Central Residences in Macau, Central Mansions in Cambodia; The Nassim in Vietnam to name a few.
It is noted that MCL Land is a noteworthy name in the field of real estate which is highly dedicated to provide excellent customer satisfaction.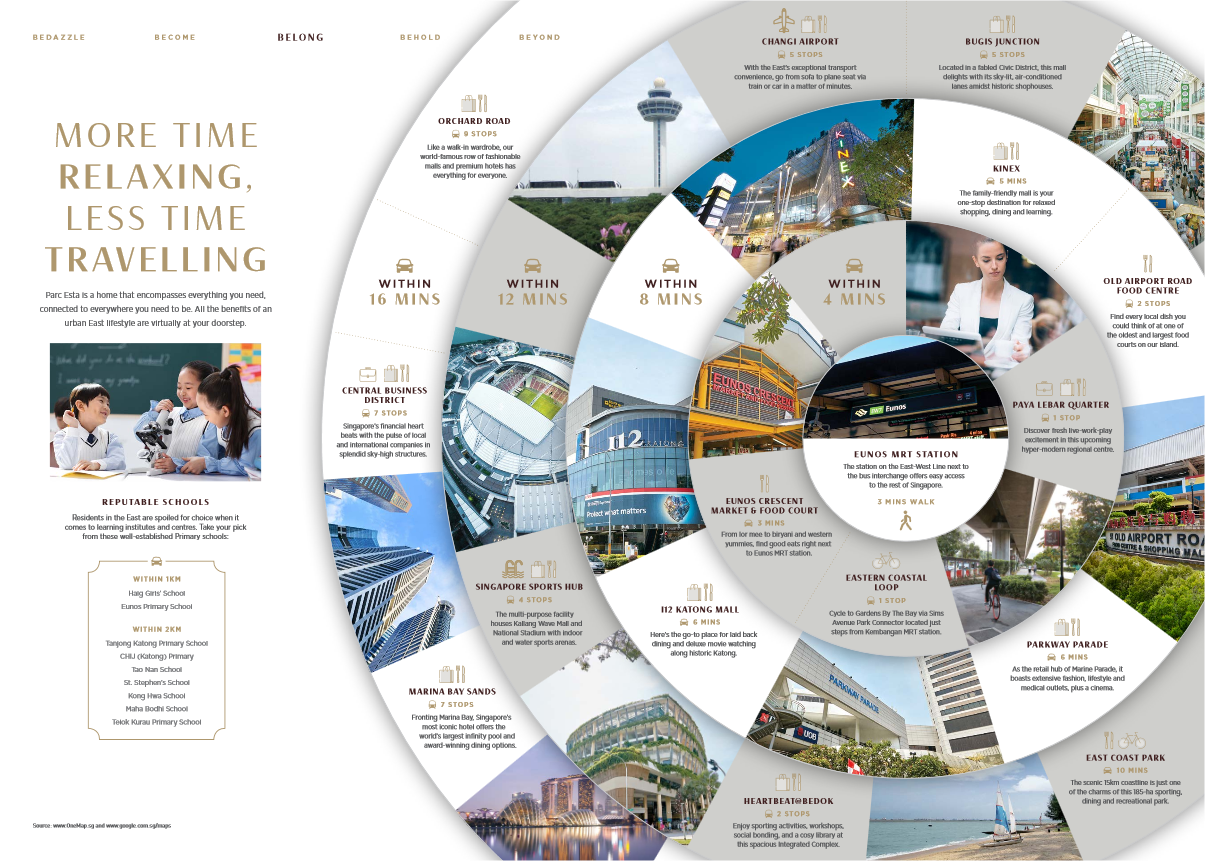 Parc Esta is a new development located near to Eunos MRT Station. There are many transport amenities nearby including Eunos Bus Interchange as well as other buses along Upper Changi Road and Sims Avenue. Parc Esta by Hongkong Land is the previous Eunosville Enbloc that is collective sold to MCL Land.
Bus Interchange & MRT Near Parc Esta
Shopping Mall Nearby Parc Esta Condo
Geylang Serai Market and Food Centre
SingPost
Paya Lebar Square
One KM Mall
Schools Nearby Parc Esta Katong
Eunos Primary School
Haig Girls' School
OSAC International College
Parc Esta Location at 848 Sima Avenue
Parc Esta located at 848 Sims Avenue is under construction and development by MCL Land which has a lease tenure of 99 years and is the former Eunosville Housing and Urban Development Company Enbloc. Its highest bid was advanced by Jardine Matheson Group, which is one of the most striking deal ever done with a private company. It is the second exorbitant deal after the Farrer Court of 2007. Parc Esta is positioned on the select piece of land which illustrates the farsightedness of MCL to reload its land bank reservoir. The collective sale is the 2nd highest ever achieved after the sales of Farrer Court.
Conveniences and Transport at Parc Esta MCL Land Location
It also offers unprecedented and exceptional convenience for grocery shopping as well as transportation options because of its location near the Eunos MRT Station which is one of the main MRT Stations that serve the residents in Joo Chiat, Telok Kurau as well as the Eunos Estate, Eunos Bus Interchange makes it easier for the residents to travel in the city.
Parc Esta En Bloc will be easily accessible with the East Coast MRT Station (EW7) on the East West MRT Green line, and several buses are also accessible along the Sims Avenue and Changi Road. For those who prefer traveling on their own by their private vehicles, Parc Esta is located right next to Pan Island Expressway (PIE) and minutes away from Central Expressway (CTE)
Educational and Academic Institutions Near to Parc Esta Location
If you're thinking about the availability of educational institutions near the estate for Parc Esta location, you need not to worry because Parc Esta takes care of everything required so that you can live a comfortable life. Parc Esta is located near Haig Girls' School, Tanjong Katong Girls' School and Tanjong Katong Secondary school.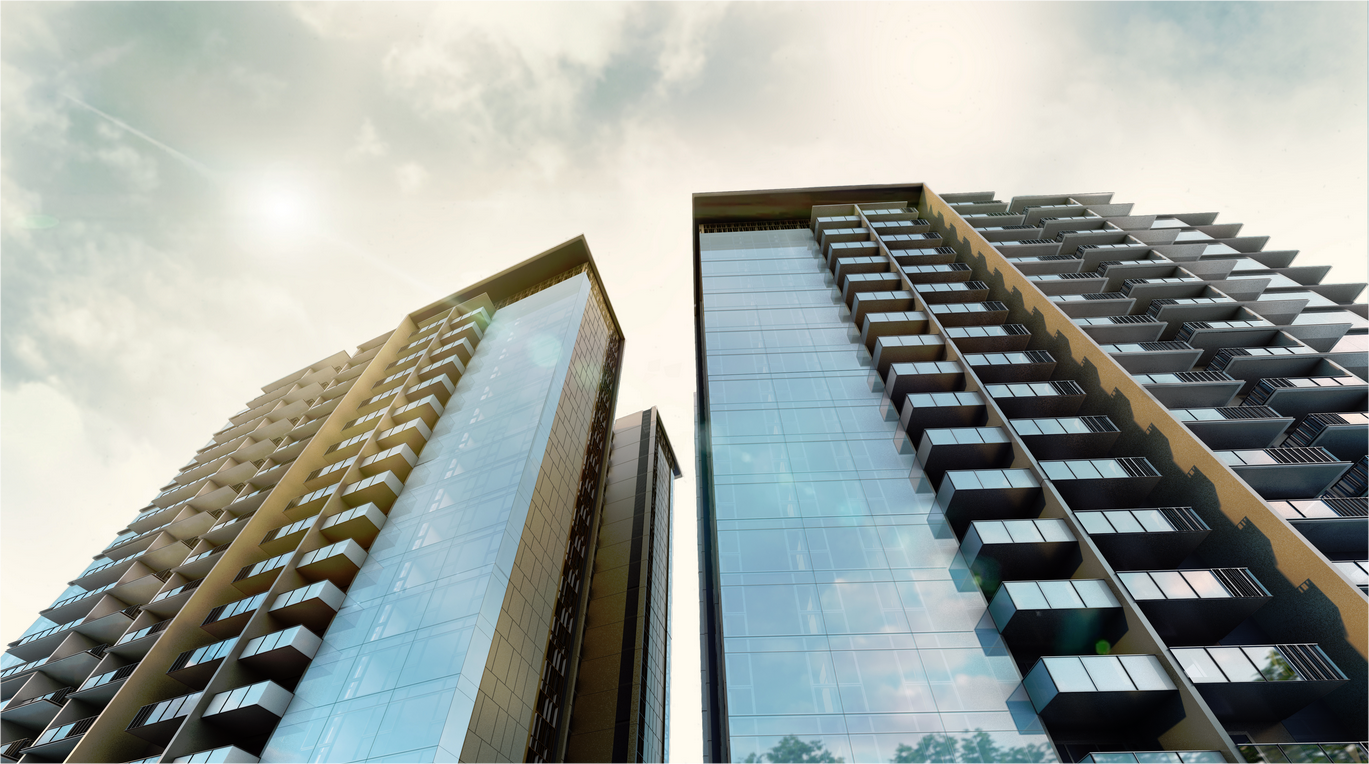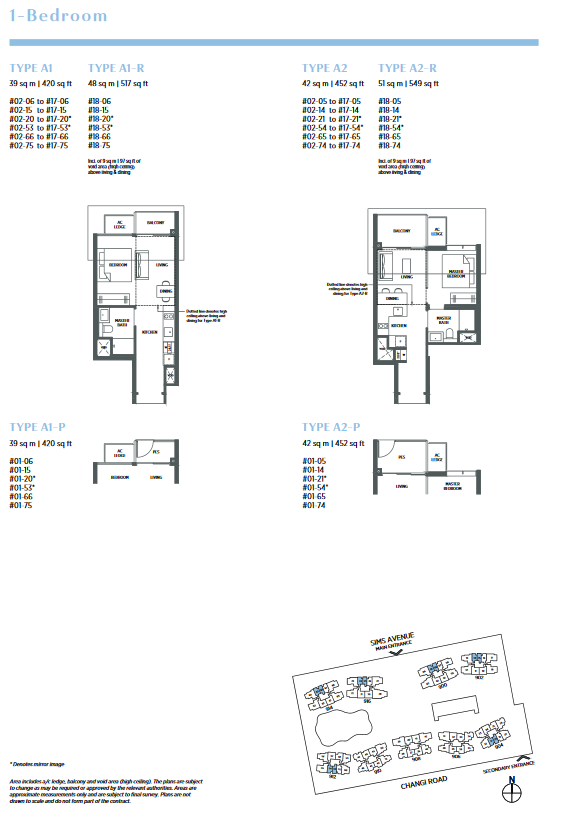 Last updated on 2018 July 09 02:07
Contact Me
Get in touch with me by filling in the form below, and I will get back to you as soon as possible.